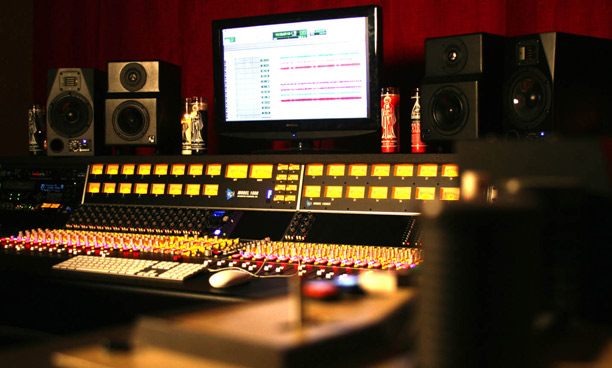 Billing itself as 'Indie Innovative Intelligent', Austin Texas-based Yellow Dog Studios' counts Brandon Jenkins, Squint, Pine Top Perkins and Green Day among the diverse clientele that has found both its its live and control rooms, and extensive equipment to their liking. Along with vintage and boutique microphones, outboard units, amplifiers and guitars, its API 1608 analogue desk has been a powerful attraction.
Having one API console wasn't enough for Yellow Dog, however, and a second 32-channel 1608 desk has bow been installed. 'I think the industry standard is to have different consoles in each room of a facility,' says studio co-owner and producer/arranger Ed Robinson. 'We decided to cut against the grain and go with a second 1608.
'The concept of needing the tone of different desks is outdated with the presence of the API consoles and with the flexibility they offer. Additionally, the 1608 we already have is amazing, and I want our projects to make a smoother migration to the mix phase.'
Last December, Robinson and business partner, producer/engineer David Percefull, ordered an API 1608 console in Studio One. According to Robinson, performing both tracking and mixing in that same space became a competition 'right out of the gate'. yellow Dog's growing popularity saw Percefull and Robinson acquiring more space and another console. Although Yellow Dog already had two separate studios, Studio Two was devoted to postproduction and so when commercial space became availabe adjacent to the facility it was leased and a second 1608 ordered from Mercenary Audio.
Describing Studio Three as 'a killer space for mixing and postproduction analog tape transfer', the facility has its first project – a full-length recording by bluesman Pine Top Perkins. But Percefull believes that the new 1608 will also see rock, alternative, country and jazz recordings in the coming months. 'Already having a 1608, we expect more of the same – excellent tone, punch, headroom and the flexibility to use different 500 series modules,' he says. 'It's gonna rock.'
'The fact that Yellow Dog Studios has two 32-channel 1608s really says something, and it speaks volumes about the API 1608,' says Bill Thomas at Mercenary Audio. 'We were thrilled when Yellow Dog came to us for their first 1608 and were even more excited when they decided to commission a new console. We're sure everyone at Yellow Dog will be just as happy with their second console as they were with their first.'
More: www.yellowdogstudios.com
More: www.mercenary.com
More: www.apiaudio.com