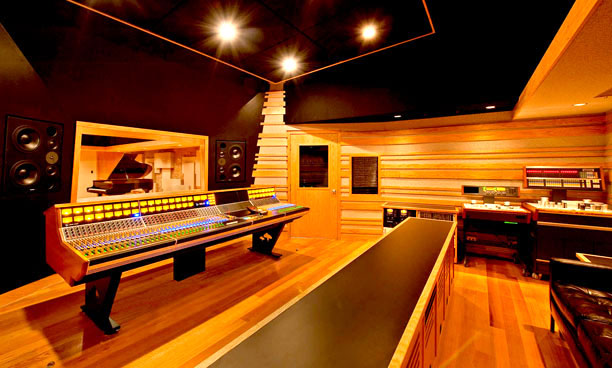 Brooklyn's Strange Weather studio offers a cocktail of big-rooms, analogue mixing and extensive outboard is a good fit for its rock 'n roll recording profile. Its recent relocation to larger premises with acoustic design by Wes Lachot Design is the latest ingredient in the mix.
The new space benefits from an expanded API 1608 analogue console with 48 fully-automated channels and 24 expansion slots for API 500 Series modules. But beyond the particulars, the studio's strength is in the combination of its acoustical, electrical and creative environments.
'The most important component of a successful recording studio is the talent, and Marc [owner, Marc Alan Goodman] is at the hub of a vibrant creative community,' Wes Lachot says. 'They have the songs, the instruments, and the performances that have the potential to become enduring recordings. After the talent, the acoustics are most important. That's coming from an acoustic designer of course, but if the acoustics aren't there, then the musicians don't feel right and the performance suffers. The accuracy of the acoustics on both sides of the glass also impact how well a performance is captured and how well it translates. After the acoustics, the console is the next critical component because everything will travel through it multiple times.'
Goodman acquired Strange Weather's original API 1608 in 2008. 'The idea of having something new and reliable with an honest vintage sound was very appealing,' he says. 'I love the simplicity of the API 1608. It has eight auxes, eight buses and no crazy routing. Unlike everything else that's being made today, it's not overbuilt. And of course the sound is very attractive, to our mostly rock-based clientele.
'Our rooms are very quiet and very accurate,' he adds. 'When we're finally done and we fire up the tunes, the quality of the console is obvious. And if the quality of the console isn't there, it can be a brutal realisation. API's all-discrete analogue consoles have a hugeness, clarity, and depth that's unbeatable.'
Because the API 1608 is expandable, Goodman was able to grow his console to its current 48-channel form, and even included an additional bucket to accommodate 16 additional 500-Series slots. 'If anyone can fill those slots up fast, it's Marc,' Lachot says.
More: www.apiaudio.com