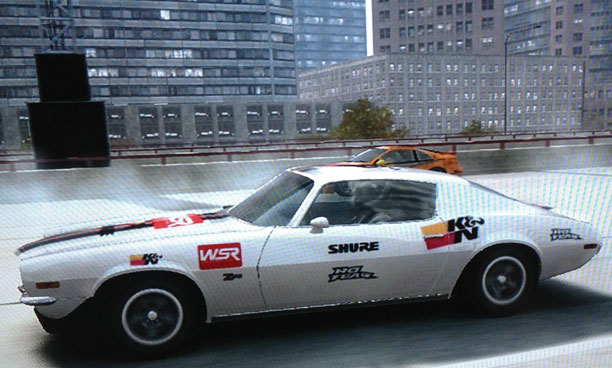 Featuring more than 50 racing vehicles, Codemasters' track racer, Grid 2, launched earlier in 2013, building on the success of its 2008 forerunner. Gameplay uses 54 classics spanning four decades, with every sound derived from recordings of the actual car –the slam of the doors, the sound of the ignition, the roar of the exhaust and many possible permutations of the engine noise when changing gear, accelerating, decelerating, braking and stopping. Even tyre squeals are specific to each vehicle.
Beginning sound recording sessions for Grid 2, Christopher Jojo wanted the team to take a new and more detailed approach to audio capture...
Formerly studio recording engineer, Jojo is now Senior Sound Designer on Codemasters' Racing Audio team, as well as Principal Car Recordist.
'In the past, the Racing Audio team relied upon only three microphone models,' he says. 'I felt that we had no real diversity in terms of choice in directivity, dynamic range, character/frequency response and sensitivity.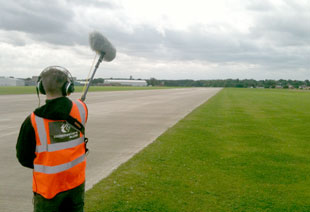 'In approaching Grid 2, I wanted to home in on specific areas of the car's engine, transmission and exhaust by introducing a set of more directional mics, and capturing specific attributes, such as the mid-range bite and rasp, the low-end chunk, and the transient detonations of an exhaust note or the resonant growl of an air-box at induction,' he explains. 'To this end, I became interested in percussion and guitar mics. Cars are very musical in nature; motor-sports engines and exhausts are rich in harmonics and percussive transients, and the overrun pops and detonations aren't too far removed from the wallop of a snare hit or the punch of a kick-drum beater. The search led me to Shure.'
Jojo wanted to test the Shure Beta 181S and 98A, but was unable to find any for hire, as both were quite new models at the time. So he contacted Paul Crognale at Shure Distribution UK: 'Not only did I get the two Betas, but I was introduced to Pro Audio Group Manager Tuomo Tolonen, who gave us a host of other mics to demo that he thought we might find useful.'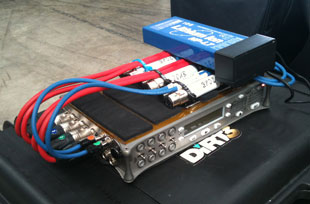 In addition to very high SPLs, recording engine exhausts requires mics capable of withstanding high temperatures – and the Shures proved themselves up to the task: 'Racing cars are obviously very loud, but the sound pressure levels aren't all that different from what our microphones have to cope with in live music applications,' Tolonen says. 'The toms and the kick drum in a typical rock drum kit produce pretty fearsome transient levels, and our live mics have to be able to handle being used at close range on guitar amp stacks, which can also get fairly loud. Our mics are designed to be able to take this kind of punishment.'
After some experimentation, the best results came from the Beta 181S instrument mic, Beta 98A tom mic, SM11 lavalier (which was used by NASA in space) and VP89 shotgun mic for capture of cars from the side of the track. Once each car was miked up (a process that took up to three hours for each vehicle by the time all of the required mics had been mounted and swathed in appropriate wind and thermal protection), a carefully pre-planned set of manoeuvres was executed from a cue sheet, and their sounds were recorded to a Sound Devices 788 location recorder mounted in each vehicle.
'We got through an awful lot of scorched Rycote fur and Pyrocil heat wrapping on this project,' Tolonen reports, 'but I'm pleased to say we didn't lose a single mic.'
The Codemasters Racing Team were also happy with the results: 'I've long been a fan of Shure since my studio engineering days; the build and sound quality of their mics is superb and the price point is exceptional,' sats Jojo. 'The mics Shure loaned to us really added something to the dynamics of the recordings, and Codemasters bought a number of units to cover the remaining sessions on Grid 2 and beyond.'

Shure even managed to get onboard the action with a sponsor logo on the cars...

See also:
Next-Gen: Breaking the Games Sound Barrier