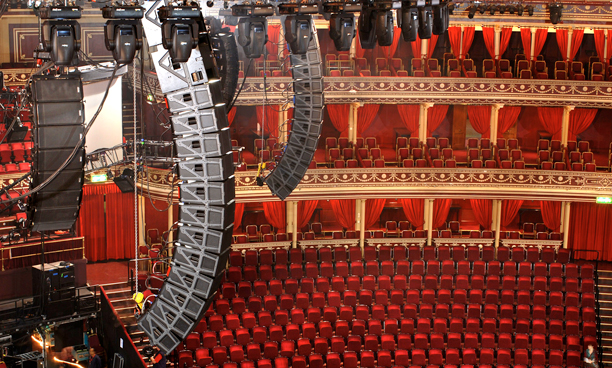 Comprising 23 shows in six countries, James Last's One More Time tour gave German rental company Sound Linear to opportunity to put the claimed flexibility and scalability of its Nexo STM loudspeaker system to the test.
With London's Royal Albert Hall and the 02 World in Berlin to accommodate, the tour presented a range of challenges: 'On one hand, we needed a small system that wouldn't intrude visually on the production design,' says Kalle Hogrefe. 'On the other, we needed an arena system because of the distances involved in the larger venues. Using STM M46 main cabinets with S118 subs on top, we were able to fulfill both criteria perfectly. Any other system that could do that would have had a much larger footprint.'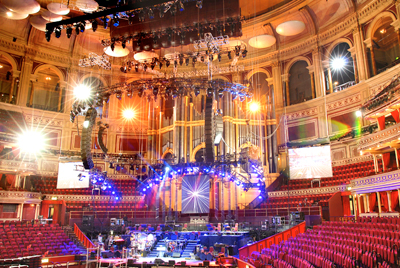 The tour also proved STM's compatibility with other Nexo models, with Geo-S12s used as side fill and out fill, and PS10s for near fill. 'They sound good together,' Hogrefe says.
While Hogrefe has been a Nexo user since Sound Linear's first Alpha system in 1993, it was a first encounter for James Last FOH Paddi Addison: 'I really enjoyed it and preferred it to the system we've used on the past few tours,' he says. 'It performed well in all the different types and sizes of venue on the tour. There was a high degree of consistency between venues, which made it very easy to mix on. And using it in combination with Nexo Geo-S12s as out fill worked well for the wider venues.'
Addison also found the system suited the style of music he was mixing: 'James Last is a mixture of easy listening, classical and pop, and the STM system worked very well for this,' he says. 'James Last audiences demand high fidelity at low volume levels and it can be hard to get a tight, punchy sound under those constraints, especially at the low end of the frequency spectrum. I especially enjoyed the S118 sub modules for this reason. This was the best low end sound the James Last Orchestra has ever had, without a doubt.'
The system's wide dispersion was also a major advantage: 'This meant that, wherever one sat in the auditorium, the sound appeared to be coming from the band on stage, rather than from the PA system somewhere above one's head,' Addison says. 'I think this feature alone is a vast improvement in musicality over most line array systems. I'll certainly be requesting the STM for any future James Last tours.'
'As we increase our experience of using the system for different concerts and tours, we are happy to confirm that it sounds very good with all musical genres, whether loud or quiet, classical, rock or pop,' Kalle Hogrefe adds.
See also: