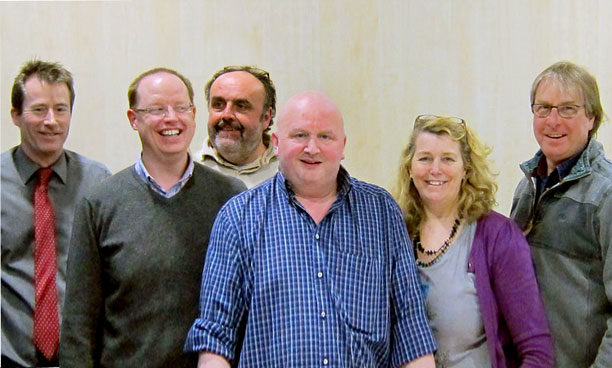 The acquisition of Wigwam Acoustics by the SSE Audio Group has created the UK's largest audio hire, sales and installation organisation.
The two companies have been instrumental in the growth of the UK touring market over the past 35 years. SSE Audio Group is now synonymous with the provision of audio production to the majority of the UK's leading music festivals, while Wigwam is a key player in the touring market with artists at stadium level, including Coldplay, One Direction and George Michael.
'There are great synergies between the two companies and together we aim to deliver even better service and wider choice to our enlarged client base,' says MD John Penn. 'With the additional premises and the combined equipment pool, experience and services of both companies, we believe we are in a great position to move forward.'
SSE and Wigwam both have strong sales and installations divisions and these will now be integrated. Alex Penn has been appointed Sales Director to lead the expanded equipment sales department. SSE Installations, headed by Director Emma Bigg is strong in the nightclub sector where its engineers install and service A/V equipment at numerous venues around the US.
Following the acquisition by SSE Audio Group of ETA Sound in 2012, the installation and servicing of PA/VA equipment in arenas, stadiums and public spaces countrywide has been added to the portfolio. Wigwam is particularly active in installations in complementary markets such as cathedrals, churches and theatres.
'We have been talking to SSE about joining up for some time. Chris [Hill] and I were looking for a route to secure a long-term future for Wigwam and our staff, which would be least disruptive to what is a very successful company,' says Wigwam Director, Mick Spratt. 'We believe that both companies have similar cultures and vision. SSE puts customer service at the heart of its business practices, and we at Wigwam operate in a similar way, so we believe that this merger will only enhance the services we can offer to our clients.'
'I didn't know what to expect when Canegreen merged with SSE five years ago, and it was a strange feeling to lose control as Pete Edmonds and myself had run our own business for 30 years, but I have to say it was the best thing we ever did and I've had absolutely no regrets from day one,' says SSE Hire Director and Canegreen founder, Yan Stile. Cangreen joined the SSE Audio Group in 2008.
'Being involved in a larger company with all the backup and support of SSE's brilliant team of staff has been absolutely fantastic,' he adds. 'I'm so pleased that the Wigwam guys have had the same foresight and we can't wait to get it all moving along now.'
'From the customer perspective nothing will change at Wigwam,' adds John Penn. 'The company is very successful and much loved, and we don't want to mess about with that formula. What we can add are our information technology systems and equipment management software, which are known to be leading edge in the industry, and of course our combined equipment pool will enable the Group to offer L-Acoustics, d&b, Meyer Sound, Adamson and Nexo systems to both companies' clients. Mick and Chris will still be there but will have more time to spend looking after their customers.'
'By bringing the two companies together, both have a bright future,' says Wigwam's Chis Hill. 'We have an exceptionally strong young team led by Spencer Beard, which is poised to take the enlarged company forward. The next generation is secured for Wigwam and SSE.'
Wigwam's Manchester base will be added to SSE's current locations – a Head Office in Redditch plus London and Bradford, Paris and Nantes. The expanded company employs 140 full-time staff with combined revenue in excess of £20m. The move will also see Wigwam's Mick Spratt and Chris Hill taking a shareholding in SSE.