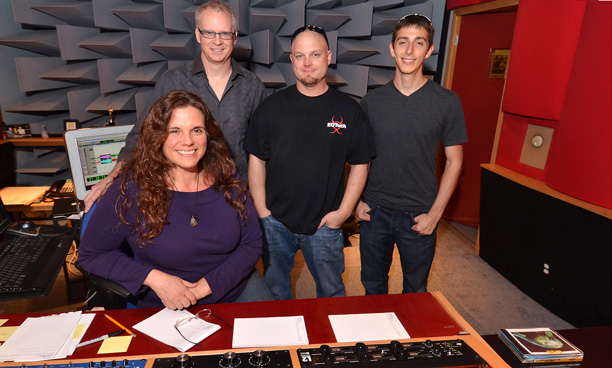 The mainstream of pro audio is gently awakening to the sound world of console games.
While we are familiar with nonlinear audio (and video) editors, audio in general has been slow to to recognise that these were a precursor to the nonlinear management of the audio soundtracks that accompany games. Among the first to seize the opportunities – both creative and business – that the explosion of games and their technology has to offer were music composers. Now the rest of us are following – including the AES, with a conference on games audio sheduled for February 2013 in London.
On its launch in 2010, the first-persion shooter Call of Duty: Black Ops set the record for the biggest launch in entertainment history. Set in the year 2025, its new sequel throws players into global conflict featuring advanced weaponry, robotics and drone warfare, in a new Cold War scenario whose seeds are sown in today's headlines.
The game is the work of Santa Monica-based developer Treyarch/Activision, and called on multi-award-winning composer Jack Wall (Mass Effect, Mass Effect 2, Jade Empire, Myst) and has produced a spin-off soundtrack album recorded at Abbey Road Studios mastered mastered at Bernie Grundman Mastering with engineer Patricia Sullivan.
The adrenaline-fueled game play of Call of Duty: Black Ops II has inspired an emotional and diverse musical acccompaniment that takes the series in new directions – from epic symphonic and hybrid ethnic sounds to classical, folk and futuristic treatments. Wall has created a dynamic, narrative-driven score recorded using hybrid orchestral music blended with contemporary and futuristic electronic sounds.
'I created different musical directions for each time period,' Wall says. 'Orchestral music for the 1980s Cold War-era setting and more of a hybrid sound, blending intense electronic drums and synths for the near future setting. I wanted to have the best musicians in the world and these musicians are amazing at what they do. Their interpretation of what I write brings something new and fresh to the music.'
See also:
More: www.abbeyroad.com
More: www.bgmastering.com