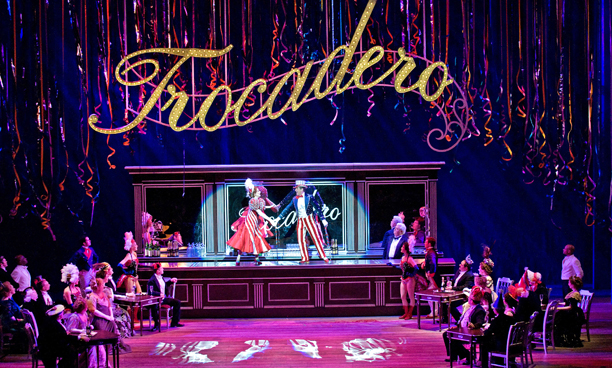 Esquire magazine reckons that it is 'one of the best opera companies in the world'. Certainly, the Lyric Opera of Chicago operated to the highest of standards – including its use of sound.
Among its recent productions was a grand presentation of Show Boat. 'As a company, we're not just doing the great works of European culture but also the great works of American culture,' says the theatre's Production and Technical Director, Drew Landmesser. 'This is a 3,600-plus-seat house, a huge hall to be doing a musical. To get everyone's diction – their song and spoken words – and to be as crisp and clear as possible is quite a challenge.'
To stage Jerome Kern and Oscar Hammerstein's 1927 masterpiece, the theatre brought in a large complement of sound reinforcement equipment from Meyer Sound.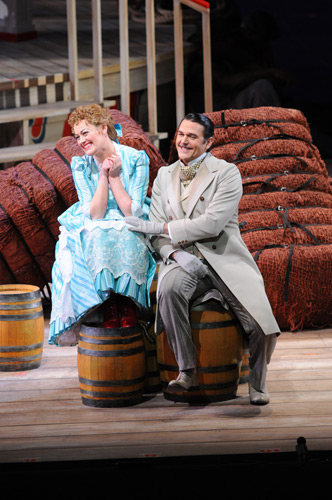 In fact, amplified sound represents a significant departure from the company's reliance on its house acoustics. 'It's a deep auditorium and we do not want the sound from our speaker system to be slapping the walls and coming back as unwanted reflections,' Landmesser begins. 'Where we're focusing that and how we're using it is a matter of great precision.'
Specifically, the sound system comprised ten M2D line array loudspeakers, 16 MM-4XP self-powered loudspeakers, two CQ-1 loudspeakers, one 700-HP subwoofer, a Galileo loudspeaker management system, and two MPS-488HPe power supply units.
'The line arrays are such an elegant solution for getting a lot of sound into the house yet really being precise about where that sound is going,' Landmesser continues. 'Without a doubt, this has been some of the best sound we've had in our auditorium.'
Chicago-based sales, rental, and live events company TC Furlong provided the Meyer Sound package: 'It's our go-to loudspeaker,' says Jeff Cech, general manager at TC Furlong. 'We've been a Meyer Sound dealer for 18 years – Meyer is also the primary loudspeaker brand in our rental department and live event business.
'John and Helen [Meyer] have such a dedication to consistency and quality,' Cech adds. 'It's so important when you're putting multiple loudspeakers next to one another that they all sound exactly the same, and I don't think Meyer has any peer. They stock deeply – the parts are always available. And the seminars that they do all over the world, which we've participated in and hosted, are amazing. We just don't find that whole range of support with other manufacturers.'
More: http://tcfurlong.com
More: www.meyersound.com