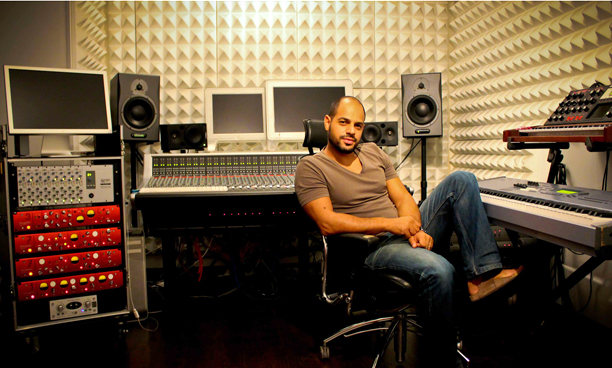 Soundscape Studios has brought a Solid State Logic AWS 948 Console/Controller to Cyprus' recording market.
Based in Limassol, Soundscape handles work ranging from music production and audio post to songwriting, editing and live event engineering. The AWS 948 will service its many types of client, including performers Nikolas Metaxas, Waterblack, Tony Jacobs and Myrto, as well as corporate clients including Sony, McDonalds and Digital Vision UK.
The studio records to a Digidesign ProTools HD 3 system using SSL Alpha Link converters and Delta Link, and offers a range of monitors including Dynaudio Acoustics Air-15, Yamaha MSP5, Tannoy Reveal and beyerdynamic DT-100. Its microphone cupboard is well stocked and its outboard racks contain Focusrite Red1, Red3 and Red7 units, TC Electronic M5000 processing and other units.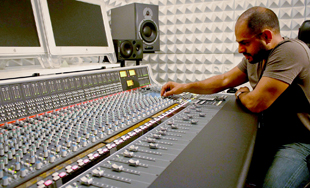 'The AWS 948 was the perfect choice as it has a compact form to fit in our live studio control room, offers a sound quality that is unrivaled, yet possesses a very powerful DAW control engine to complement our workflow,' says Chris Charalambides, CEO and producer/engineer/composer for Soundscape Studios. 'The console personifies the essence of what Soundscape is all about: a harmonious blend of creativity and technology.
'The AWS 948 was a very important step to attain the quality we needed to fulfill the creative vision for the studio,' he continues. 'We have built a space with the idea that spontaneity and creativity will rule supreme, so that we can work in an environment capable of exploring every idea and direction. We believe that the future of music, be it for release or to support an advertisement, involves taking sonic risks and pushing the envelope, rather than always relying on formula productions. The AWS allows us to delve in different directions because everything we pass through the console sounds great. With that level of sonic support, we can clearly hear what idea is working for a track and that helps our creative process.
'We go from posting a commercial for a company to laying down tracks for and artist and back again, so maintaining efficient workflow is of primary concern,' Charalambides relates. 'The AWS 948 gives us the tools we need to work in any medium quickly and accurately, allowing us to focus on the creative process – and the creative process is what we are about.'
More: www.soundscape-studios.com
More: www.solidstatelogic.com