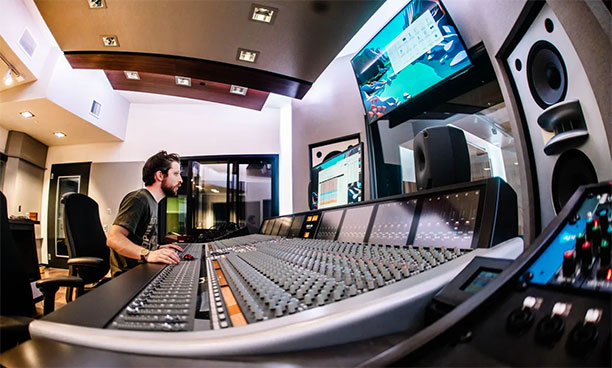 At the beginning of 2021, 'Graves into Gardens,' the title track from Elevation Worship's sixth album, simultaneously topped Billboard's Hot Christian Songs and Christian Airplay charts. Based in Charlotte, North Carolina, the Elevation Church band's album, , is a collaboration with Atlanta-based Maverick City Music that reached No.1 on both the Billboard Christian and Gospel albums charts upon release, and has generated nine Top Ten singles.
With the completion of Elevation Church's new music production facility – centred on a 48-channel Solid State Logic Duality Delta SuperAnalogue mixing console – the band has a home base from which to to spread its message.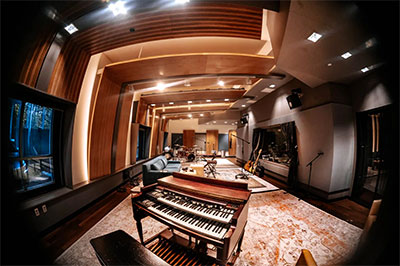 Previously, the church had been renting rooms at another facility in Charlotte but had outgrown the space. 'So we built a studio,' says engineer and producer Jonathan Mix, who heads the team at the new studio complex. 'WSDG Walters-Storyk Design Group did the design work – I gave them details of the studio that I'd dreamed of, told them the gear we wanted to have and the gear we already had, and they put it all on paper and made sure it sounded good.'
Having previously worked on an SSL console, Mix narrowed down the choice of desk for the new studio. 'The Duality just felt like the best fit for what we do. I love how versatile it is and love the hybrid workflow,' he says. 'Using the hybrid side is super fun and very intuitive; I love that you have that control. We're doing so much in-the-box, but I wanted to be able to use the mixing console's faders to control Pro Tools and Logic,' he says, rather than opting for a control surface alternative.
'Once you get to grips with the layout it's amazing how fast it goes,' he continues. 'You can select as many channels as you want in the centre section and configure it however you want. Being able to swap out dynamic EQ and filter insert order on any channel strip, individually or at once, is a dream.'
The new studio facility also includes two DAW-based rooms with patchable outboard gear. 'The A room is a traditional tracking room with an SSL console and Augspurger monitors in the walls, so it's nice and loud,' Mix says. 'With the Duality, everything is normalled from panels to patchbay to console, straight into the Avid MTRX boxes and Pro Tools.
'The Duality's mic preamps sound great and the SSL EQs on every channel are game changing for me. That's my favourite EQ on a console by far. We supplement it with some outboard gear, just for taste, but I love having those EQs on every channel. Plus, it's a console that can get serviced – it's not a 50-year-old console where, if it breaks, who knows if it will ever work again. All of those things led me to decide to go with the Duality.'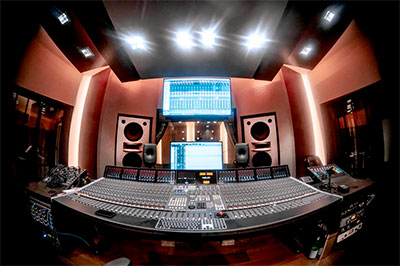 The facility is shared by Elevation Worship and Elevation Rhythm, the ministry's youth band. 'They put out albums and do streaming and are in here all the time,' Mix says. 'But the primary goal for this studio is to put out Elevation Worship albums. We're not in a position to book the space commercially, but we have lots of friends in our niche that have come in to work on their projects. When we can, we love helping people out.
Mix learned on an SSL 4000 series console while attending SUNY Fredonia's Sound Recording Technology programme, which is headed by Grammy-winning engineer and associate professor Bernd Gottinger. 'There's something about getting everybody in a room and just doing it,' Mix says. 'Once every two weeks we've got a band in here tracking 40-input sessions; I didn't realise how much I missed that.'
A lot of Elevation Worship's music begins with a live performance. 'We'll have a night of music at the church and record it all,' Mix explains. 'Then we bring that back to the studio and clean it all up and make it feel like a great live record. We had two live records – one in June and one in October – that we're sending to mix soon. That will come out early next year.'
Elevation Church, a multi-site Baptist Evangelical megachurch led by pastor Steven Furtick, has 18 locations throughout the Southeast US, plus a campus in Toronto, Canada. 'We do an online presentation of our service,' Mix says. 'Our online viewership is 100,000 on a Sunday morning and with all the views throughout the week after, up to one million people watch this service. So we put a lot of work into that.'