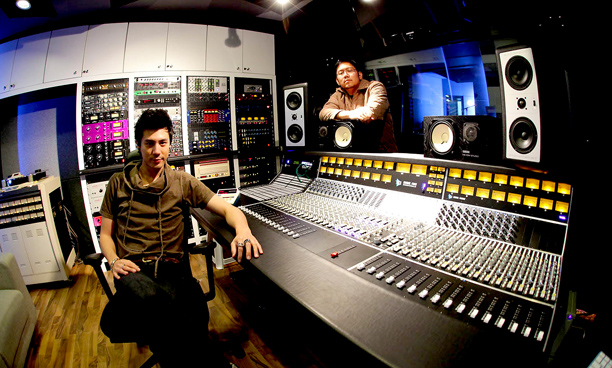 Premier Bangkok recording facility Iconic Clubbing Studio has installed an API 1608 analogue mixing console – demonstration of 'API's ever-increasing presence and popularity in Asia', according to the desk's manufacturer.
'API remains committed to supporting artists, studios, engineers and producers in Thailand, as well as those in India, Taiwan and the rest of the Asia-Pacific region,' says Dan Zimbelman, Director of Sales at API. 'With the 1608's placment in Iconic Clubbing Studio, more engineers and musicians will experience the analogue warmth of API's discrete audio signal path first-hand.'
Alongside Thailand's vibrant live music scene, its recording services are rapidly gaining in sophistication and reputation. They are also moving on from mainstream digital set-ups to offer more specific recording services that cater for a range of artists preferences. Unsurprisingly, the majority of studios set up in the capital, Bangkok.
Iconic Clubbing Studio operates under a business plan it calls, Music Modelling, which pronises its clients 'a bridge to a major record label'. It does this by providing supporting services that are not offered by the majority of recording studios – such as photography. The studio also offers a wide range of more familiar services, including music production, audio mastering and postproduction.
As well as local artists, the studio attracts clients from outside of Thaland. For these it has additional services centred on its Recording Package Trip. This takes care of travelling and accommodation, alongside required recording and production services.
More: www.iconicstudio.net
More: www.apiaudio.com