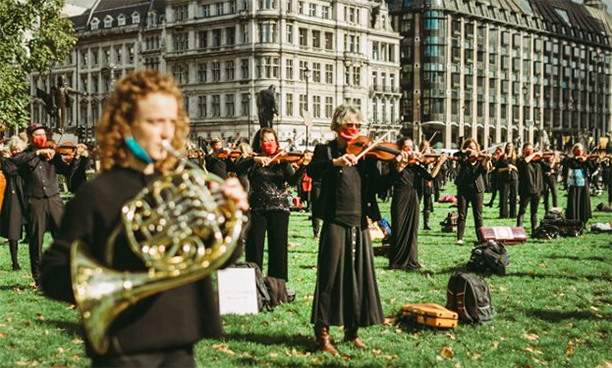 Over the past five months, the #WeMakeEvents campaign has been raising awareness of the plight facing the live entertainment sector, and its urgent need for financial support if it is to survive the Covid-19 crisis. With the introduction of tier systems and local lockdowns in the UK, this means that hosting live events is even more difficult than before. As such, the campaign is continuing to make its voice heard and will continue raising as much awareness as possible, as seen with the Survival in the Square creative activation which will take place next week.
'The Government support packages, although welcome, are not reaching those who need them most and will only benefit a small group,' says #WeMakeEvents Lead Producer, Gary White. 'Larger, more meaningful action needs to be taken and, until it does, we will be campaigning.'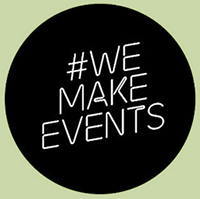 #WeMakeEvents has organised a range of high-profile activations over that have made headlines across the globe. Following the initial #LightItInRed day in July, the first Day of Action took place on 11 August which saw some of London's most iconic landmarks lit up in red along with those across the regions to highlight the crisis. Similarly, last month's Global Day of Action saw more than 25 countries across the globe light their buildings in red to show solidarity, as well as other creative activations emphasising how the industry is being impacted on a global scale.
The next event is Survival in the Square, a series of creative activations that will take place each day during the week commencing 26 October in London's Parliament Square _ socially distanced and Covid-compliant. The activations call on genres from across the performing arts spectrum.
Supporting the Survival in the Square, West End Waiting is a Facebook group created to bring people in the performing arts and events industry together. 'The original idea was for us to be able to discuss relevant topics and give each other support' says group founder, Lee Durnford. 'The group has grown to just over 12,000 members and we have a collective of West End musical directors, stage managers and choreographers who meet on a regular basis to place and create peaceful activations to create awareness of the plight of the performing arts.'
'With Survival in the Square, we truly want to showcase the diversity of performance and just how far the live events industry stretches,' White explains. 'We want to display to Parliament the spectrum of skills and talent involved with live events, which cross over into the hospitality sector yet aren't eligible for any of the hospitality funds recently announced by the Government.
'We need to ensure that the Government realises what we bring to the UK economically and culturally. We will be a good return on investment for the future, and that we will continue to campaign until there is sufficient support for everyone involved in our industry'
More: www.wemakeevents.com