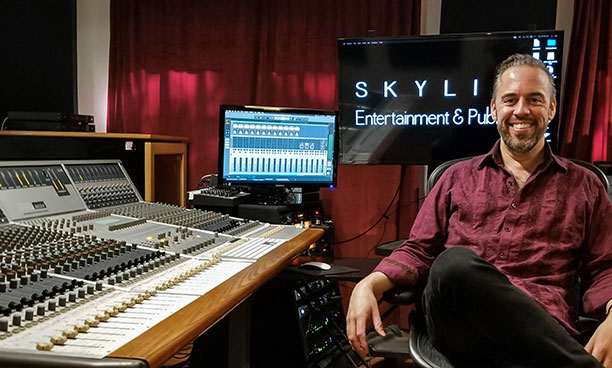 Passion informs everything that goes on at Tool Shed Studios in Silicon Valley – for music, gear and talent. Co-owner Brian Gibbs likes to keep a quote from the late recording engineer/record producer Ed Cherney in mind: 'Ultimately, mixing is about heart – nobody leaves a session dancing to what kind of gear you used.'
To this he adds: 'If the mix is great, then the gear and the engineer did their job – to be a completely transparent piece between the musicians and the listeners. The ASP8024 helps us to do just that.'
Gibbs is referring to the more than 20-year-old Audient ASP8024 console that continues to hold its own as the centrepiece of the facility, which covers 4,000sq-ft, and has the classic desk as the centrepiece of its spacious control room...
'Our main audience is A&R managers and execs who have bands that need a retreat-style process for their single/EP/LP/ELP projects,' Gibbs explains. 'Our destination set-up gives us the ability to sleep up to seven, an in-house chef, tour bus parking and let artists/bands and their teams stay on site for weeks at a time.
'Having 21 basses, 19 guitars, three acoustic drum sets, 150-plus microphones and pro outboard gear sets us apart from our peers, for sure.'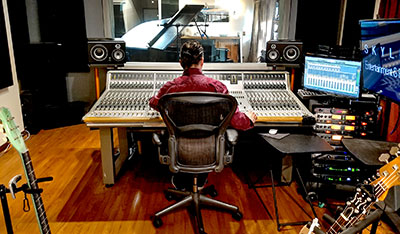 And it works, as the 2015 Grammy Award-winning album Realidades by Los Tigres del Norte – a three-and-a-half month project completed at Tool Shed Studios – confirms.
Gibbs loves the features of his vintage Audient desk, which mixes up to 50 records a year. 'The classic analogue bus compressor is amazing,' he says. 'We print stems through the 2-bus frequently prior to final mix of the stems. Workflow for recording, foldback of monitoring the live tracks is easy. The preamps and EQs are clean and precise. What I hear in the studio is what I hear through the monitors in the control room – and that's vitally important, especially with classical acoustic instruments.'
Gibbs knows what he's talking about, having started out by recording his own band in the early nineties and stayed true to his passion for all things audio engineering while studying Jazz Composition at Berklee College of Music.
How the vintage ASP8024 comes to be at The Shed was a lot more serendipitous, however. A mutual acquaintance introduced Gibbs to ASP4816 owner Donny Baker, of ES Audio Recording Studios, who invited him to come to Burbank and try out the compact Audient desk.
'With hard drive in-hand, working through a jazz album recorded at Tool Shed Studios was great. The EQs, the workflow the capabilities of the console were wonderful,' Gibbs recalls. 'Amazingly, that very night – just hours after mixing on the ASP4816, we found this 36-channel ASP8024 which had just been listed for sale.'
Six years on, and the Audient desk built in the last century is still going strong, and keeping clients happy across the board; Christopher Main is just one example.
'The entire album Moving On is comprised of nine recording – all single takes, no overdubs,' Gibbs says. 'All the records on the album were recorded and mixed on the ASP8024. It sounds fantastic. The artist and the musicians involved with the project were all extremely happy with the final result.
'We are now preparing Christopher Main's Moving On album for releases using Dolby Atmos, with the ASP8024 as the basis for the remix back into the Dolby Production Suite.'
More: www.audient.com