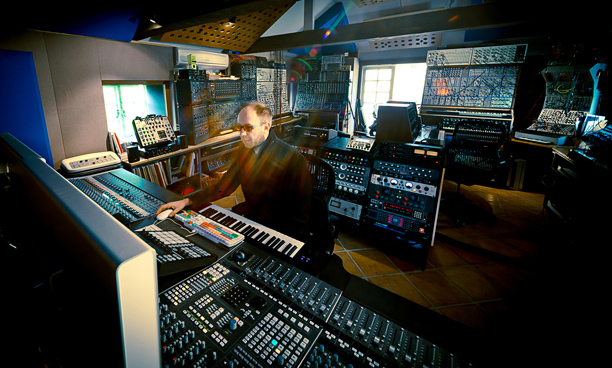 Studio home of the The Chemical Brothers' Tom Rowlands, Rowlands Audio Research has installed a Solid State Logic Duality mixing console. The 48-channel desk provides routing, channel count and DAW integration for writing, production and mixing Chemical Brothers projects.
'As we got into ever larger creative sessions, it became clear that we needed the 48-channel Duality over our original AWS 900,' says Rowlands. 'As we capture to Logic, Duality has the same on-board DAW control features as the AWS, so we did not need to learn an entirely different system. Essentially, Duality gives us what we had with the AWS, while delivering the added channel count we needed to move forward.'
The console is already being used in the London facility for the duo's soundtrack and album work – including their contribution to Clint Mansell's score for Black Swan and the complete score for the upcoming release of director Joe Wright's first action movie, Hanna.
The news follows that of producer and engineer Luke Smith installing an SSL Matrix console in his north London studio. 'Duality was a good choice for us on many levels,' Rowlands says. 'It is a very powerful console, yet it is straightforward and easy to use. We did not need to have a dedicated machine room as the console does not draw too much power, so it fits perfectly within our existing facility. The transition from the AWS to Duality was smooth and allowed us to take on projects immediately. Beyond the two movie soundtracks, we have mixed some of The Chemical Brothers material and the results were great.'
The Chemical Brothers regard Duality a further instrument that gathers together the synthesisers, outboard gear and Logic DAW for their experimental music. 'We like playing with our outboard gear, combining sounds with plug-ins in Logic and running multiple channels on the console,' Rowlands explains. 'Duality gives us more routing options and the multiple mix buses necessary for our expanded use, so we are really using it as creative tool. The sonics Duality offers are essential for us to capture the right sound for every track we produce.'
'We spent a lot of time looking at console options to replace the original AWS 900 and the Duality was really the only choice,' says Nick Clarke, owner of Tech Nick Clarke, systems integrator for the Rowlands Audio Research project. 'Tom is now bringing up all his favorite keyboards into all the places he wants them, while retaining the option to use submixes to bring up banks of keyboards. Duality tames the very complex mixes necessary to complete a Chemical Brothers production.'
More: www.solidstatelogic.com