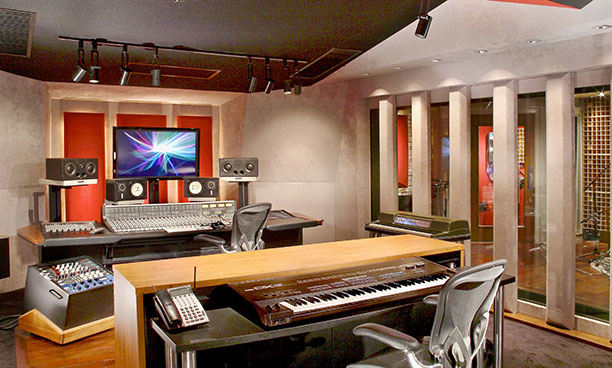 Widely perceived as the crown jewel of Nashville personal recording studios, The Grip II – owned by Jay DeMarcus, co-founder of Rascal Flatts – is a sprawling studio complex that was designed and built in 2008 by studio designer and monitoring expert Carl Tatz.
Now marking its 12th anniversary (and Rascal Flatts' 20th), the facility features two Carl Tatz PhantomFocus MixRooms – one in Studio A and another in The Wine Cellar production room.
After 20 years together, country trio Rascal Flatts had announced in January that their planned tour would be their last. Having formed the band with Gary LeVox and Joe Don Rooney in 1999, bass player DeMarcus said all three men will 'probably' continue to make music individually, and perhaps collaborate again in the future, but this is a breakup, not a hiatus. 'We all still love each other'.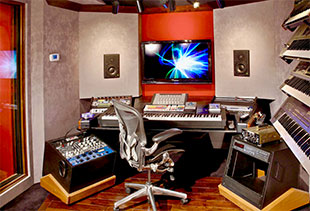 Keeping his studio operation very much alive, The Grip II succeeds DeMarcus' original Grip studio built in 2006: 'When I contacted Carl Tatz over a decade ago to help design and build a second studio for me, little did I know what a remarkable, creative space it would turn out to be,' DeMarcus recalls.
'What started out as just a place for me to work on my own projects, turned into a world-class recording facility that producers, engineers and players from all over the world enjoy working in,' DeMarcus continues. 'It provides an experience that you can't get anywhere else – it's comfortable and laid back, while also being a state-of-the-art studio. The control room in the A room is exceptional with its use of space, and the drum room sounds massive in spite of its dimensions. One of Carl's many talents is his ability to make the most of the space he has to work with; every single inch counts, and is used to its maximum potential. And last but not least, the PhantomFocus System is unequaled when it comes to clarity, tightness on the bottom end, and connectivity across the entire sonic spectrum. There are simply no "holes" in the listening experience.'
Highlights of the studio also include, a custom floating plenum amp closet, a screening room lounge with an 11ft-wide retractable acoustically transparent projection screen with a JBL Synthesis immersive sound system, and a three-storey elevator to the artist's residence.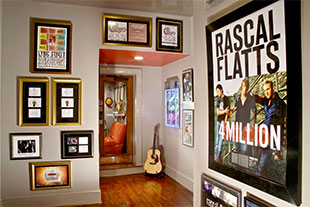 Having been part of one of the world's most successful country music groups, DeMarcus' expanded his work into production and songwriting, as well as becoming an author, actor and most recently owner/CEO of Red Street Records, an new contemporary Christian label based in Nashville.
'I have worked in the finest recording studios all over the world, and I'm not just saying this because it's mine, but there are very few places I would prefer over The Grip,' he reflects. 'No matter what genre of music I'm working in, no matter what 'sound' I'm looking for from a sonic perspective, it never fails to deliver.'
'Over the years we've been able to keep The Grip II up-to-date with the latest PhantomFocus technology as our techniques and protocols evolve,' comments Tatz. 'I would have to say that The Grip II is one of our singular proudest achievements and I don't think any other project has ever had the extreme attention to detail that this amazing studio displays, and that is mainly because of Jay's passion to go the extra mile.
'This is very evident in every facet of the design and build, right down to the Vox wah-wah pedal door pushes, Fender Jazz Bass door pulls, and elevator shaft lightbox photo of Rascal Flatts on stage and Jay playing bass at Abbey Road. Congratulations to Rascal Flatts on their extraordinary 20-year anniversary.'