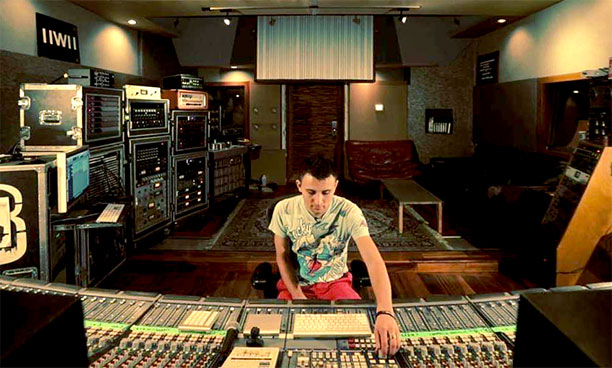 After five years spent building its profile in music production, live-sound recording and mixing and podcast production, Los Angeles' has a new studio facility in Fort Lee, New Jersey.
For the operation's workflow, 23dB co-owners Fela Davis and Denis Orynbekov have chosen Focusrite interfaces – the ISA Two microphone preamp; multiple Clarett 8Pre Thunderbolt audio interfaces; the Scarlett OctoPre eight-channel mic preamp; and a portable Scarlett 2i2 interface. 'The Clarett interfaces are fantastic, both as mic preamps and as converters,' says Orynbekov. 'It lets us operate at 24/96 when we choose to, and we're able to run two or three sets of monitors through it. It's our main interface with Logic for recording and editing.'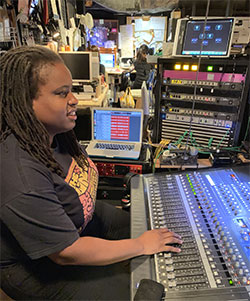 Outside the studio, the Scarlett 2i2 is a portable interface for remote projects, including recent multitrack projects for Atlantic Records. 'We've been using Focusrite gear now for a little over three years, and it's changed how we work,' says Davis. 'We have access to the same great mic preamps and converters in the studio and on location, which means we have consistently great-sounding results on every project. Compared to what we had been using before, everything now is so much easier with Focusrite, because the sound is always right there, you don't have to work to get it, so we're more productive. Focusrite has been as good for our business as it has been for our sound.'
Since opening in 2014, 23dB Productions' portfolio has grown to include The Art of Music Tech, a video web series interviewing engineers, producers and musicians. It has also mixed live and in the studio for such diverse acts as Swiss Chris, Ron Carter, Jose Feliciano, Meshell Ndegeocello and Christian McBride, for whom they also now produce the Low Down podcast and show on Sirius XM Radio's Real Jazz channel.
Mobile recording services have been served at Live Nation NYC venues Music Hall of Williamsburg and Bowery Ballroom, and the company is involved with archiving for the Jazz Museum's oral-history initiative Harlem Speaks, an interview series whose guests have included bassist Reggie Workman, historian and scholar Dan Morgenstern, writer Stanley Crouch, and NBA Hall of Famer Kareem Abdul-Jabbar.