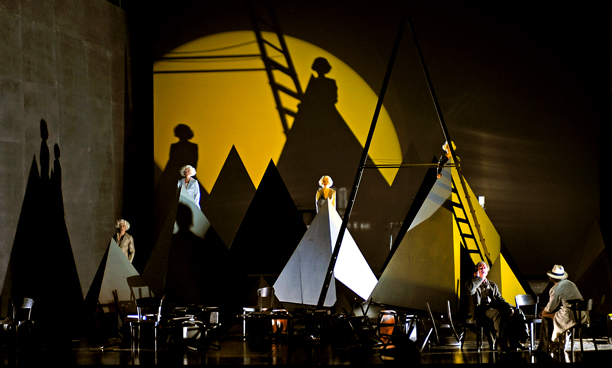 One of the most famous performance spectacles in the world, the Salzburg Festival is set to take place this summer, offering a staggering programme of concert, drama and opera productions through late July and August. In prepearation, the festival venue has revamped its audio system for the first time in two decades.
The Grosses Festspielhaus was designed to host the festival, and had been its home since opening in 1960. It presently offers one of the largest stages in the world, and an auditorium capable of seating 2,179 people. The upgraded audio system that will serve the 2010 festival includes a completely redesigned control room featuring a Studer Vista 5 digital mixing console.
Celebrating the hall's 50th and the festival's 90th anniversaries, the Vista 5 was chosen for its recording capabilities, with performance recordings in demand throughout the year.
Working to achieve 5.1-quality sound in the control room, which is fairly small and oddly shaped due to the architectural aspects of the venue, the Vista 5 features a lightweight, high-performance compact operating surface, that is well suited to the small space. The console is rigged to be mobile and can be easily disconnected and reconnected and transported to areas beyond the hall for performances outside of the festival season.
The console is installed on a raised platform, which provides the sound engineer and director a direct view of the stage and orchestra pit. Mobile Studer D21m stageboxes are placed under the platform and interface, along with multi core cables connecting the existing audio house cable. The determined parameters for each show are stored using a BSS London Ble-100, able to be recalled from the mixing surface immediately.
More: www.salzburgerfestspiele.at
More: www.studer.ch
Picture: Dionusos at the Grosses Festspielhaus © 2010 Salzburger Festspiele