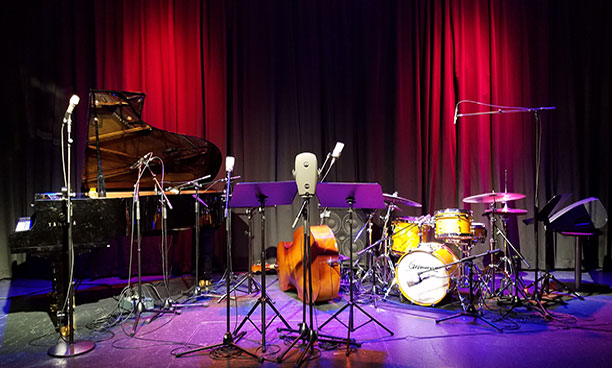 Zurich's famed Moods jazz club has a new streaming platform for its concerts – called moods.digital, it will carry both live streaming and video on demand, with 20 concerts in Sennheiser's Ambeo 3D. It is the world's first streaming platform to offer concerts in Ambeo 3D audio.
The new Digital Concert Club has already gained a good level of popularity and, with Ambeo, Moods co-director Claudio Cappellari promises listeners 'an immersive listening experience beyond compare' with the support of Sennheiser co-CEOs Daniel and Andreas Sennheiser.
The characteristic rhythm sections and saxophone solos that make live jazz so enjoyable to fans have yet to be matched by albums and concert recordings. Sennheiser and Moods want to change this with their collaboration: 'When recording jazz music, audio quality is a make or break factor for the listener's audio experience,' says Cappellari. 'Letting our online guests experience a concert live as if they had a seat on the stage itself – this is only made possible thanks to Ambeo 3D audio technology.'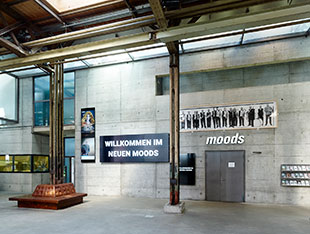 'The importance of live streaming is growing continuously – more and more people are experiencing live events at home,' says Andreas Sennheiser. 'With binaural Ambeo 3D recordings such a concert experience is incredibly real. With Ambeo, jazz enthusiasts all over the world can enjoy the sound of Mood's high-calibre concerts as if they were actually in the club.'
To enable audio recording at the highest level, Moods uses Sennheiser's Ambeo for Binaural system. A Neumann KU 100 dummy head records the concert in the same way as a listener would experience it. The dummy head is fitted with two high-quality microphones in its 'ears', which capture the sound image in 3D. This binaural recording carries the complete spatial and ambient information, which is then reproduced unadulterated when listening via standard stereo headphones.
The on-stage microphones for the mastered stereo mix are used as spot microphones for the individual instruments in the Ambeo mix. Their signals are mixed with the dummy head recording, and positioned in a spatially correct manner with the help of Ambeo plug-ins.
Subscribers to moods.digital can experience a new dimension of audio streaming from today, while a trial listening offer will enable all jazz fans to listen in.
More: www.sennheiser.com