Waves Audio has updated of all its Nx headphone mixing plug-ins, adding EQ correction curves for more than 270 popular pro audio headphone models from 54 headphone brands. Waves Nx is presently the only headphone reference software to combine EQ correction for all major headphone models as well as 3D acoustic simulations of the world's finest studios.
With this update, all Waves Nx plug-ins – Abbey Road Studio 3, Nx Ocean Way Nashville, CLA Nx, Nx Germano Studios New York (formerly the Hit Factory), Chris Lord Alge's Mix LA and Nx Virtual Mix Room – now offer EQ correction profiles for almost every professional audio headphone model made by AKG, Audio-Technica, Beyerdynamic, Sennheiser, Sony, Shure, Focal and Audeze among others.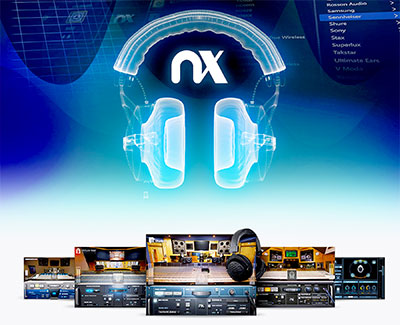 The EQ correction method selected for Nx is the innovative Harman Headphone Target Curve. Developed over the last decade and based on countless blind tests, the Harman method is now widely regarded as the definitive representation over headphones of how flat speakers sound within a well-balanced room.
With Waves' Nx plug-ins, users can now mix using any set of headphones, making decisions about balance, stereo image and panning, mix depth, low-end response and reverb treatment using world-standard rooms for reference. This perspective is underscored by the ability to cross-check mixes in different acoustic reference environments, tuned to ensure that work translates properly to all systems – and, now, also EQ-calibrated for every significant headphone brand.
All Waves Nx plug-ins except Abbey Road Studio 3 are included in the Waves Nx Virtual Studio Collection. Abbey Road Studio 3 is available separately.
More: www.waves.com