zplane development has released the Peel spectral isolator VST/VST3/AU/AAX plug-in to enable producers and musicians to isolate, mute or process single instruments or vocal performances within audio recordings.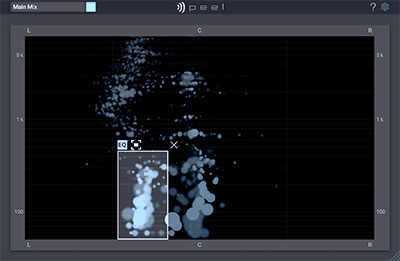 Peel was inspired by the Focus EQ in zplane's music deCoda learning software. The Focus EQ helps isolate the parts that a musician wished to learn. 'deCoda users really liked the Focus EQ and we started thinking we could develop it further for music production too', explains zplane CTO and co-owner, Tim Flohrer. 'The ability to solo, mute and process instruments and vocals from existing audio recordings opens up for countless creative possibilities and we can't wait to see what music producers will do with it.'
Aside from isolating and muting sounds, Peel also has secondary outputs where the sound that's been taken out of the mix is routed. This means producers can mute a vocal performance in a recording and route it to an audio track in a DAW for further processing: level, pan and effects without affecting the rest of the audio recording. Another example: isolate the snare from a drum loop and add reverb to the snare only.
Peel is also useful as a mix visualiser. Its spatial-frequency display will give a visual indication of many common problem areas in a mix.
System requirements are Mac OS 10.7 or later or Windows 7 or later, minimum screen resolution of 1280x800, and minimum 1.5GHz CPU. Peel is available now for €39.