Zylia has announced the Studio Pro and Ambisonics Converter plug-ins for Pro Tools. The new plug-ins accommodate specific functionality of Pro Tools and enable use of the DAW with the Zylia ZM-1 microphone.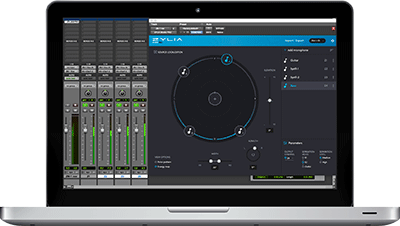 The Zylia ZM-1 allows entire sound scenes to be recorded with only one microphone, individual sound sources to be separated, and then selected sound pieces brought into the workflow in post processing. Standard Zylia Studio software gives the ability to capture 3D audio (360/VR/AR) with high-definition quality (third-order Ambisonics), use virtual microphones to get ultimate control over the recorded sound field, and use convenient presets for surround or ambient recordings (such as 5.1, 7.1, and 5.1.4 up to 22.2).
Because Pro Tools supports a maximum of 16 channels per track as opposed to the 19 provided by the ZM-1 microphone, Zylia plug-ins in the AAX plug-in format process the first 16 channels from Zylia recordings and omit the three bottom microphones. Users still benefit from the Studio Pro and Ambisonics Converter features.
Zylia Studio Pro allows spatial filtering and signal separation directly within a DAW, and gives access to various surround presets (up to 10.2/5.1.4). Zylia Ambisonics Converter in the AXX version supports conversion to first- and second-order Ambisonics, enabling preparation of 3D audio recordings for playback on the Facebook 360 and YouTube 360 platforms, among others.
Earlier, Zylia introduced a series of new software releases for the Zylia ZM-1 single-mic: Zylia Studio (1.8.0), Zylia Studio Pro (1.4.0), and the Zylia Ambisonics Converter plug-in (1.1.1). Each new software release improves on existing features, and most importantly, improves the sound quality. 'Pro Tools is an important tool for musicians and audio engineers, and these new plug-ins will make their experience with our innovative Zylia ZM-1 microphone and Pro Tools all that much better,' says Zylia CEO, Piotr Szczechowiak.
More: www.zylia.co