The Bock Audio 241 mid-priced vocal tube microphone has been launched at the Namm show in Anaheim.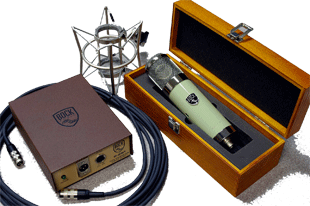 The new model updates the performance level of Bock 151 bringing it closer to the top-selling Bock 251. The 241 features a high-frequency flat or minus switch, dedicated cardioid operation, and outboard inductor based power supply to drive the vintage inspired tube circuitry.
The Bock 241 will replace the 151 at exactly the same price point. 'David Bock is a driven inventor,' said Brad Lunde, president of the TransAudio Group, the worldwide distributor for Bock Audio equipment. 'The 151 was a great microphone, but David found a way to make it even better. The 241 will be a welcome addition to any studio where first-rate vocals are recorded.'
The Bock 241 is in stock and ready to ship.
More: www.bockaudio.com