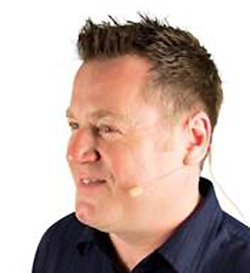 Audix has released the HT7 single-ear headworn miniature condenser microphone for vocal applications in houses of worship, theatres, and corporate and academic presentations.
The professional-grade omnidirectional HT7 features a comfortable earpiece that can be worn around either the left or right ear. The durable and adjustable-length boom arm is easy to position. The modular design of the HT7 allows for field replaceable parts when necessary, and the microphone can be used wireless or wired with optional phantom power adapter. Engineered for use wireless body pack systems such as the Audix RAD360, the HT7 can be used with other brands of wireless body packs. A selection of adapters is available depending on the input connectors of the body pack.
Designed to blend with the skin tone of the wearer, the HT7 is available in three colours – beige, black and coffee.
'Primarily designed for use with wireless systems, the HT7 combines the great acoustic sound Audix is known for with an extremely low-profile and discreet design, making it an ideal microphone for speech and stage presentations,' says Audix co-founder and VP of Sales, Cliff Castle.
The HT7 comes with a windscreen, adapter and storage pouch at an MSRP of US$345. Shipping is expectd in Q3 2015.
More: www.audixusa.com