Swedish company IsoVox has introduced the IsoMic microphone, using a triangular capsule tailored for voice recording, and its IsoVox 2 vocal booth counterpart.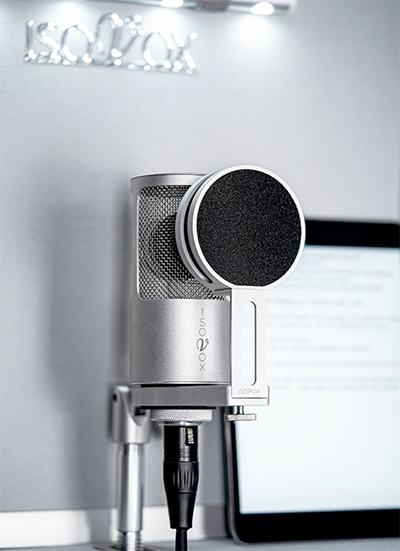 During the developmental process, the IsoVox team worked with fellow Swedish company Research Electronics AB, owners of the Ehrlund Microphones brand, to create a partner microphone for its IsoVox 2 vocal booth – making use of triangular technology developed by Göran Ehrlund – the Ehrlund Capsule.
The capsule features a membrane with a recovery movement that is claimed to be three times faster than a circular one, and therefore able to pick up transients that would otherwise be left unheard.
IsoMic has a 7Hz to 87kHz frequency response a Signal-to-Noise Ratio of 87dBA, Dynamic Range of 115dB, and a maximum SPL peak performance of 0.5% THD at 116 dB or 1% THD at 122dB. IsoMic also has an extremely low equivalent noise level of <7dB (A).
'While IsoMic comes with an IsoPop (working with its integrated filter to act as a double pop-removal zone) alongside other accessories, it is when positioned inside IsoVox's innovative IsoVox 2 vocal booth that the results really stand out from the crowd – at home or away,' the company says.