Røde Microphones has launched the NT-USB Mini, a sleek, compact USB microphone that promising studio-quality recording when using a computer or tablet.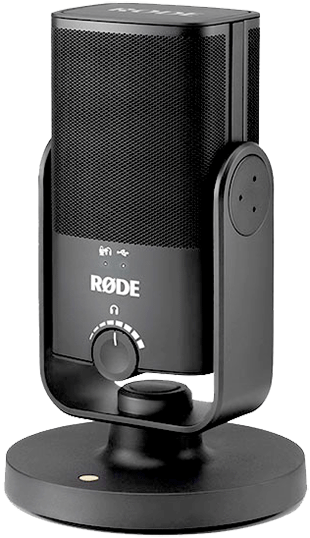 Suited to a wide range of applications, including use by gamers, podcasters, musicians and streamers, the NT-USB Mini for recording vocals and instruments and voiceovers. Its pop filter reduces plosives and its pickup pattern has been optimised to reduce extraneous noise like room reverberation, air conditioning and traffic.
The NT-USB Mini is simple to use, with a class-compliant USB output for direct recording to a computer or tablet. No drivers or software are needed, and no external power is required to operate. It works with any recording software or streaming app, and 48kHz, 24-bit A/D conversion ensures extremely low distortion and very high dynamic range. It features a 'studio-grade' headphone amplifier and a 3.5mm headphone output with volume control. There is also a switchable zero-latency monitoring mode for eliminating echo when tracking vocals or recording instruments.
The NT-USB Mini is intended to be as flexible as the modern content creator needs to be. Its magnetic desk stand provides a sturdy base for reducing noise from knocks and bumps and is easily removable, allowing the mic to be quickly detached and placed on a studio arm or mic stand. This and the integrated 360° swing mount means it can be positioned upright, on an angle, sideways or inverted.
At 89mm wide and 141mm tall, the NT-USB Mini is very compact, and its hard-wearing steel and reinforced nylon resin construction ensure resilience against the rigours of recording anywhere and everywhere.