Hohner Musikinstrumente and sE Electronics International have jointly announced the harmonica microphone Harp Blaster HB52.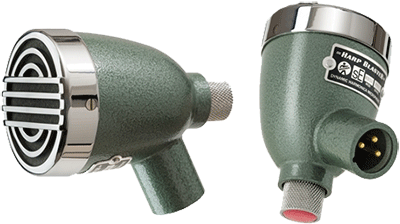 The microphone was developed from the ground up and especially for harmonica players. Using high-grade components, it features a dynamic capsule designed in the style of legendary vintage microphones, a gold-plated XLR connector and a high-end Bourns potentiometer. The compact size, the rock solid all metal housing as well as a chrome grille and the special hammer effect enamel round off this new standard in harmonica microphones.
As a high-profile manufacturer of all things harmonica and with a history in legendary harmonica microphones, Hohner sought to broaden its accessory portfolio with sE Electronics as its preferred partner this project – since both companies strive for innovation and highest possible quality in their respective field. sE Electronics' expertise in high class microphones combined with Hohner's harmonica knowledge led to a development process resulting in the Harp Blaster HB52.