RCF has released the HDL 6-A loudspeaker system, incorporating FiRPhase processing, and HDL 12-AS subwoofer for live sound reinforcement and installed sound applications.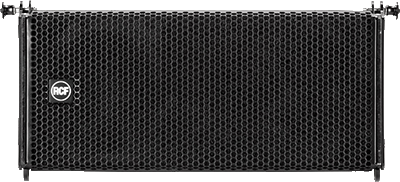 With a 1.4kW two-channel class-D amplifier driving the system, the HDL 6-a uses proprietary FiRPhase algorithms to manage system parameters including crossover, phase correction, limiting and protection. The cabinet uses two 6-inch RCF transducers for a bass reproduction and a high-powered compression driver mounted on a 100°x10° waveguide.
The ND 340 high-power compression driver is one of the key components of the HDL6-A. Its Pure Titanium diaphragm and 1.7-inch voice coil with a crossover point of 900Hz gives the driver coherence in the vocal range. Its dispersion control includes a switch for short or long throw applications.
Two 6.5-inch woofers with 2-inch edge-wound copper voice coil handle LF reproduction. The water resistant fibre cone with Polycotton M-roll surround give strength and durability. Extremely low weight is assured by its high-power neodymium magnetic structure.
RCF class-D power amplifiers combine performance with efficiency into a lightweight solution. The amplifiers features a solid mechanical aluminium structure which not only stabilises the amplifier during transportation but also assists in heat dissipation. Each input board presents both XLR/jack balanced inputs, XLR output link, volume and a switchable EQ Mode.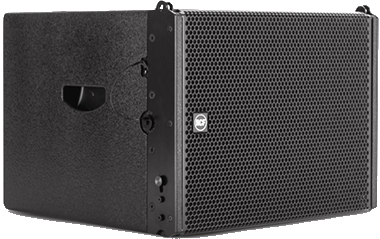 The integrated DSP manages crossover, equalisation, soft limiter, compressor and dynamic bass boost. The FiRPhase algorithm optimises dynamics, amplitude and phase patterns even on mid-low frequencies, ensuring minimum latency in the system.
The cabinet is moulded from a polypropylene composite designed to damp vibrations even at maximum volume settings, as well as maximum reliability and strength for intensive use on the road.
The integrated mechanics are both fast and reconfigurable, allowing the system engineer to create genuine J-shaped or spiral arrays. It features two composite polypropylene rear handles designed for portability. The heavy-duty front grille is power coated. A special transparent-to-sound foam backing inside helps the further protection of the transducers from dust.
Key features:
· 1.4kW peak two-way amplifier.
· 131dB max SPL.
· 1.7-inch voice coil neodymium compression driver.
· Two 6-inch high-power Neodymium Woofers.
· 48kHz, 32-bit DSP processing.
· Symmetrical design.
· Extremely low weight
· FiRPhase processing.
Housing a 12-inch woofer, the accompanying HDL 12-AS is a compact active sub enclosure, featuring a 1.4kW class -D amplifier. It has a built-in digital stereo crossover (DSP) with adjustable crossover frequency to connect the HDL 6-A line array module or a satellite.
More: www.rcf.it