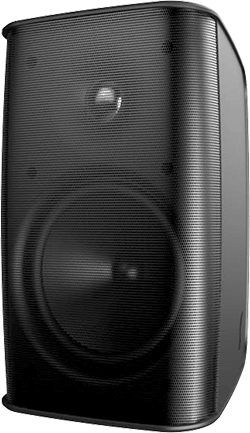 Quest Engineering has announced its MX line of weatherproof indoor/outdoor loudspeakers rated up to IP67.
Described as 'a system of audio building blocks that allows architects and venue designers to create a seamless full range audio presence without compromising on aesthetics', the range is based around the MX601 (6-inch/1-inch/80W) and MX801 (8-inch/1-inch/100W) two-way, full range, wall or ceiling mountable loudspeakers. These can be augmented with a compact subwoofer system.
'The objective for the engineers of the MX Series was to take the compact wallmount speaker to a new standard of performance,' says Quest Engineering's Frank Hinton. 'This meant consulting with a wide range of venue and public space designers to determine what is needed in a modern designed architectural space. To achieve the desired outcomes a completely new approach to the design was required, both technically for the audio performance, and in developing new manufacturing techniques. The result is a refined appearance that fits visually into any environment, reproduces hi-fi quality music and speech; and is easy to install.'
Ceiling speaker versions are also available.
More: www.questaudio.com.au