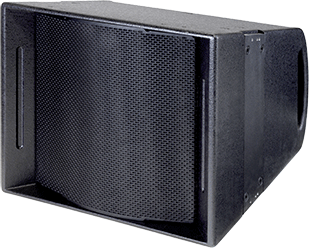 Fulcrum Acoustic has introduced the FLS115 Subcardioid Subwoofer to complement its FL283 Subcardioid Line Array.
Aimed at sue in venues, including performing arts centres, houses of worship, sporting facilities and nightclubs, the FLS115 design calls on Fulcrum's Passive Cardioid Technology to reduce excessive rear low-frequency radiation without the need for additional drivers, amplifiers or signal processing. Fulcrum's proprietary TQ processing, delivers exacting pattern control, as well as unparalleled performance and precise transient response, even at very high SPLs.
Like the FL283, the FLS115 enclosure and rigging are designed to accommodate up to 20° of splay between adjacent cabinets, providing for more sharply curved arrays than comparable line array systems.
Key specifications:
· Operating Mode: Single-amplified w/DSP.
· Operating Range: 31Hz to 135Hz.
· Nominal beamwidth: Subcardioid (6dB rear rejection) within operating range.
· Transducer: 15-inch woofer, 4.5-inch voice coil; neodymium magnet.
· Power handling: 110V/1.5kW @ 8Ω (nominal impedance).
· Nominal sensitivity (half/whole space): 10dB/94dB @ 2.83V.
· Nominal max continuous SPL (half/whole space): 138dB/132dB peak 132dB/126dB continuous.
· Equalised sensitivity (half/whole space): 93dB/87dB @ 2.83V.
· Equalized max SPL (half/whole space): 131dB/125dB peak 125dB/119dB continuous.
· Recommended power amplifier 1.5kW-2.25kW @ 8Ω.
· Connections: Neutrik NL4 Speakon (2).
More: www.fulcrum-acoustic.com