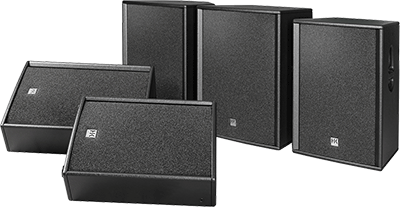 HK Audio has strengthened its flagship Premium PR:O range of modular sound reinforcement loudspeakers with five new active full-range cabinets featuring advanced DSP technology.
Called Premium PR:O D, the new models benefit from all-new, DSP-powered preamps and the latest generation of class-D power amps. However, technological advances and improvements in HK Audio's German manufacturing processes mean that they are more affordable than their predecessors – opening up the new generation of Premium PR:O to live music makers.
The current active Premium PR:O D range (PR:O 8 A, PR:O 10 XA, PR:O 12 A, PR:O 12 MA, PR:O 15 A, PR:O 15 XA) can be ordered until further notice. The new models have also been designed to be an acoustic match for the existing PR:O 210 Sub A and PR:O 18 Sub A active subwoofers.
The passive range of Premium PR:O speakers – which was recently augmented by HK Audio's Key Rack 1.12 unified amplification solutions package – remains unaffected by these changes.
'Our focus this time around was on transparent sound with excellent voice reproduction and midrange qualities, and we've certainly achieved that,' says Martin Drumm, the HK Audio engineer who developed Premium PR:O D. 'New components and the low distortion combination of 1-inch driver and constant directivity horn also mean the D models achieve a full 90° coverage angle – which is hugely advantageous for the user, especially in wider areas over short distances.'
More: www.hkaudio.com