Amadeus has released the ML 8 ultra-compact subwoofer, the smallest member of its ML Series and designed for space-limited installation or live use.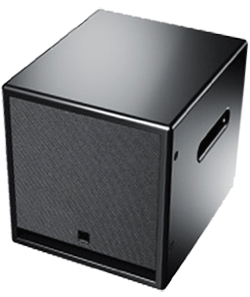 The ML 8 is the smallest in a line that includes the dual 18-inch, 18-inch, 15-inch, 12-inch and 8-inch models, each available in passive, self-powered and EtherSound-enabled versions. As with the ML 12, ML 15, ML 18 and ML 28 speakers, the ML 8 is built around a proprietary internal reinforcement structure that is designed to neutralise standing waves and to suppress energy loss caused by vibrations. This construction technique promises a cut in the level of cabinet colouration of the sound using a combination of interlocking panels arranged in two perpendicular planes.
'We started to develop the ML 8 from the ML 12 ultra-compact format and tried to reduce its size by 25 per cent while preserving both the sonic clarity, the real tonal accuracy and the extreme precision of the lowest frequencies specific to Amadeus LF loudspeakers,' says Amadeus lead designer Michel Deluc. 'We achieved this through a quite complex internal structure, hosting several tuned notch resonators and a terrific 8-inch (200 mm) transducer with a 3-inch (75mm) ventilated voice coil, designed to reduce all forms of distortion and coloration to a bare minimum."
The ML 8 draws 600W peak from an 8Ω impedance, and produces 118dB peak SPL. It is available in a wear resistant black (water-soluble) paint finish, and in several standard colours. It can also be ordered with a custom finish, based on registered or non-registered colours and/or materials. The cabinet and the acoustical fabric covering the front grille can each have a different colour.