Claiming more than three years of R&D and 'substantial trial and error', the Quest Hybridtec digital/analogue hybrid amplifier module is the key component in Quest's QM450A compact active loudspeaker.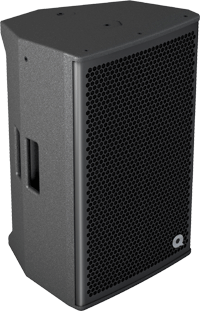 With digital low-end and analogue high-frequency sections, the design reckons to 'use each type of technology according to its strengths as opposed to trying to make less appropriate technology suit just to meet a budget'. Among the obstacles was consistent time alignment between the digital and analogue sections of the module. Smart power consumption was also a key criteria of the Hybridtec system, using a . switch-mode power supply.
As the first loudspeaker to use the Hybridtec system, the QM 450A compact powered speaker system is aimed at the A/V, production and hire markets.
It delivers 450W RMS output and uses the same birch plywood timber chassis as the Australian company's QM-350i.
The QM-450A features a purpose designed high-frequency driver coupled to Quest's custom asymmetrical waveguide – which can be rotated through four dispersion plains maximizing the speakers potential use. The 12-inch horn sports a wide 90°-100° coverage at the base of the flare and a long throw 40° at the top.
Simplified Controls on the rear of the QM-450A include an XLR input, XLR link output, Gain control, 100Hz high-pass switch as well as individually coloured Peak/Clip/Signal/Power LEDs providing clear visual indicators.
More: www.questaudio.com.au