The RCF Sub 8008-AS is a double 18-inch active subwoofer for live bands, DJs, clubs and rental companies.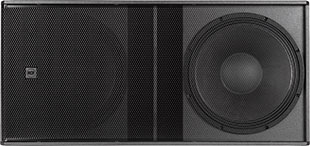 Built specifically for demanding live sound applications, it employs a state-of-the-art transducer featuring a high-power ceramic magnetic circuit with a 4-inch voice coil. The power amplifier manages extreme currents up to 4.4kW delivering sound pressure levels up to 137dB, with very high headroom. Rear panel controls include 12 presets, crossover frequency, polarity switch, Deep/Punch selection, cardioid,and output delay settings.
The most powerful amplifier in its class with 4.4kW peak power, the two-channel class-D amplifier is able to manage extreme sound pressure levels with an ultra-fast attack, realistic transient response, and very low heat loss.
More: www.rcf.it