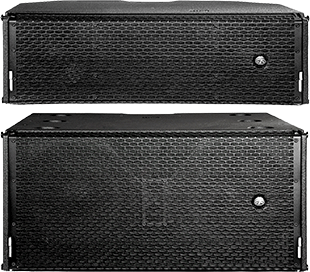 Designed to serve large live events, DAS Audio's new Lara is an active, 6kW cardioid line array system.
Lara employs symmetrical configuration that incorporates two 12-inch LF drivers with 4-inch voice coils, two 8-inch transducers in a cardioid configuration, and two 8-inch transducers with 2.5-inch voice coils for the midrange. The high frequency section comprises two DAS M-78N compression drivers with 3-inch voice coils, coupled to a waveguide with horizontal dispersion of 100°.
DAS claims Lara to be capable of producing 146dB SPL (maximum) output within a wide dynamic range, with a cardioid rear attenuation of -15dB in the 63Hz-200Hz range.
More: www.dasaudio.com/en/lara