HK Audio's new Linear 9 loudspeaker systems feature high-grade speaker components, custom-designed acoustic transformers and horns, birch multiplex enclosures with PU coating, latest generation class-D power amplifiers, high-performance digital controllers, advanced networkability and professional PowerCon adaptors.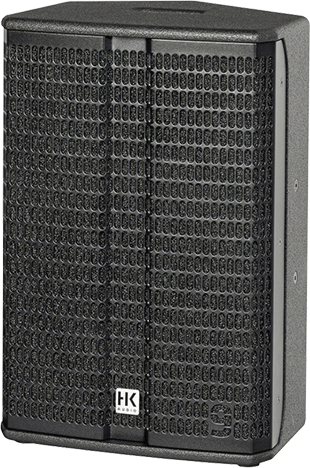 The flagship model of the Linear 9 family is the 210 LTA, a scalable constant curvature point source speaker with long-throw capabilities. Based on the proprietary HK Audio transformer design method, the Multicell Transformer provides a 60° x 25° sound dispersion above 1.35kHz and can easily be rotated by 90°. The 210 LTA also offers various options for groundstacking and rigging.
Using the same DSP controller as the 210 LTA, the Linear 9 110 XA and 112 XA models are compact multi-functional loudspeakers designed to serve as low-profile stage monitors, as a small FOH solution on a tripod, as front fill, flown in a rig or as mid-high units in combination with subwoofers.
The Linear 9 family is completed by two high-profile subwoofers, each providing cardioid functionality. The 118 Sub A combines a well-defined bass foundation with the compactness and transportability. Its bigger brother, the 118 Sub BA, features a band-pass design for extended bass range and higher SPL. The two subwoofers are tuned so that they can be used together.
All Linear 9 loudspeakers share the same type of digital controller. It provides a catalogue of remote control functions such as grouping, volume control, 10-band EQ, Limiter, Delay and full networkability (Controller software available for MacOS and Windows). The DSP-Out on every Linear 9 model is an exclusive feature enabling loudspeakers without built-in controllers, such as the Linear 5 series, to be fully integrated in a Linear 9 network.
'Our goal was to create the most efficient and most economical audio tools for the daily changing needs of audio professionals – and after two years of extensive development we reached this point,' says HK Audio professional division Product Manager, Lars Reime. 'Based on the latest technologies, an uncompromising selection of components, a thoroughly thought-out spectrum of applicability and not least on its German-built quality, we found a strong answer to the demands of forward-thinking audio companies looking for reliable, versatile, future-proof and highly economical tools delivering first-class acoustic results.'