Harman Professional Solutions has announced the JBL Eon700 Series portable PA loudspeakers and subwoofer with Bluetooth connectivity, claiming 'a major step forward in innovation and technology by delivering truly intelligible, clearly consistent coverage at any volume level',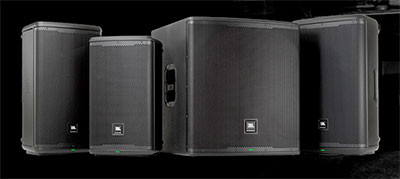 Launched in 1995, JBL's Eon family offers a professional, flexible, easy-to-use, range of portable Pas. With four models available in the latest incarnation – including the 10-inch Eon710, 12-inch Eon712 and 15-inch Eon715 powered PA speakers, and the 18-inch Eon718S subwoofer – Eon700 systems target working musicians and sound providers. The systems are designed to scale to suit users' needs, from DJ performances and full bands to solo singer/songwriter gigs, presentations and worship events. They can be configured as mains or stage monitors, hung or stacked, in portable systems or permanent installations.
The set-up includes a built-in three-channel mixer and dbx DriveRack Inside technology, featuring Automatic Feedback Suppression, eight-band output EQ and use-case presets. Access to functions is via an backlit colour LCD screen or the JBL Pro Connect app. Bluetooth 5.0 streaming and control, mounting options and built-in speaker delay extend flexibility.
JBL's waveguide and transducer technologies, coupled with highly efficient amplification, offer uniform coverage across the entire listening area. Woofers have been redesigned for lower impedance and higher efficiency, an improved horn delivers a smooth off-axis beamwidth and JBL's 2414H compression driver features a neodymium magnet for balanced response in a lightweight footprint. Speakers are powered by 1.3kW (loudspeakers) or 1.5kW (subwoofer) of class-D amplification.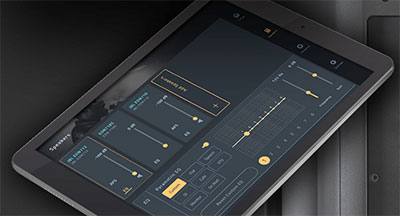 Eon700's DSP package provides control over EQ, limiters, delay, dbx Automatic Feedback Suppression, ducking and other functions.
Eon700 loudspeakers can be used as main PA speakers or floor monitors. Full-range models feature top and rear suspension points for flying speakers; rear suspension points serve as connections for fixed installations, using an optional universal yoke mount. Indexed feet provide a range of acoustic configurations and secure stacking for traditional stand-up configurations and convenient storage and transport. Eon718S subwoofers feature a threaded pole mount for full-range speakers, and can be stacked for cardioid configurations.
Full-range speakers feature FEA optimised composite enclosures, taking advantage of injection-moulding and mechanical-shaping techniques for added durability without sacrificing cabinet size or performance. Subwoofers are housed in rugged 15-ply birch enclosures; and have ergonomic handles.