Plus Audio is a new range of loudspeaker systems from South Africa's Stage Audio Works for applications requiring 'professional grade performance at an affordable price point'.
Intended for regional rental companies and worship applications, Plus Audio offers products ranging from powerful, large-format line array systems for touring and fixed installation and compact line arrays for smaller venues, through to a range of versatile point source cabinets that can be used as a distributed system, or as fill for larger systems – or even as a stand-alone PA coupled with appropriate subwoofers. A range of subwoofers and a dedicated stage monitor as well as amplifiers and a DSP complete the line-up.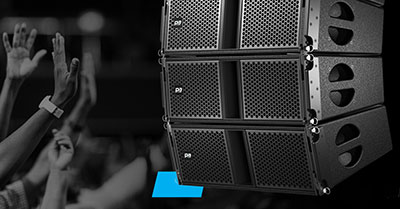 'We now offer loudspeaker systems for all applications and all budgets – there is something for everyone, whatever your situation and requirements,' says Stage Audio Works CTO, Nathan Ihlenfeldt.
'Plus Audio offers a range of solutions for those looking for a more economical solution. What makes the difference is the level of service and implementation expertise that comes with it – and that's the same whatever system you choose. Our expert teams will accompany and advise you every step of the way; we will design your system, install it, commission it and maintain it so you can be assured of the best possible results.
'We will also advise on issues such as acoustic treatment if we feel it will improve the audio experience, and, as usual, deliver a turnkey solution for your requirements. In short, you can expect a premium service to ensure premium results, whatever your budget.'