d&b audiotechnik has expanded its SL-Series with the addition of the XSL System, offered in both installation specific and mobile touring variants. XSL's extra small dimensions bring the SL-Series feature set (two-way active design, high SPL and impressive cardioid low frequency performance) to a range of installations and events.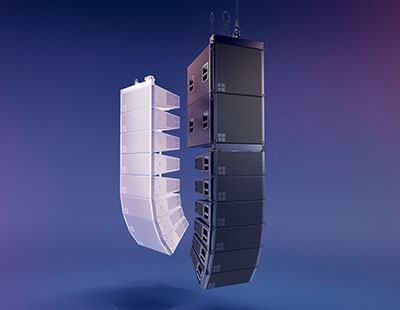 XSLi for permanent installations, is suited to venues with a high dependency on the clarity of spoken word, together with the need for high-power, full-spectrum performance. The XSL mobile version addresses the needs of the broadest range of touring applications. Both XSL and XSLi can be deployed as a stand-alone, self-contained package, or as a delay, or fill system to accompany its GSL and KSL set-ups.
XSL delivers cardioid performance across the full frequency spectrum, using patented SL-Series cardioid techniques to control low frequency dispersion.
The d&b amplifier family, including the 40D installation and D40 mobile amplifiers, have been designed to deliver the power density required for high-efficiency d&b systems. The four channel class-D 40D/D40 devices come with voltage management to bring up to 50 per cent power draw efficiency to the d&b range.
Key specifications:
Mobile and installation variants (XSL/XSLi)
80° and 120° dispersion patterns (XSL/XSLi8 and XSL/XSLi12)
Splay angle setting: 0-14° (1° increment)
Frequency response: 60Hz – 18kHz
2 x 8-inch front LF drivers.
2 x 6.5-inch side -acing LF drivers.
6.5-inch MF driver/horn unit.
2 x 1-inch exit compression drivers with 2-inch coil on a waveguide.
Weight: 39kg (86lbs)
Available with mobile and install specific rigging and mounting accessories.
Special Version Stadium (SVS) rigging available.
d&b Custom Solutions, including Sea Water Resistant (SWR) variants available.
Milan ready.
'The performance-to-size ratio of the XSL System is unlike anything available in the current sound reinforcement market, or within the d&b portfolio,' says d&b Product Manager, Werner 'Vier' Bayer. 'For installation, the system's broadband directivity control drastically improves the ratio of direct to reverberant sound in acoustically critical spaces. In short, it will clean up your room. For mobile, a small footprint and improved sonic performance are really valuable. It's an enormous step, it's really impressive.'
'Going into the design of this product we were actually a bit sceptical about whether we could achieve the signature SL-Series directivity performance in such a compact format,' adds Head of R&D Acoustics, Matthias Christner. 'We're really thrilled, slightly stunned and very proud that it works so well. I believe that the sound quality, dispersion and clarity delivered by XSL will spearhead the evolution that we all expect from smaller arrays in the future.'
The XSLi installation systems, along with the installation specific 40D amplifier, will begin shipping in October. The mobile XSL package will begin shipping in January 2022.
More: www.dbaudio.com