Fulcrum Acoustic has released rotated versions of the GX12 products to use in Ease Focus 3. This addition builds on Fulcrum's sizable library of more than 50 loudspeaker models available to use in the Ease modelling software.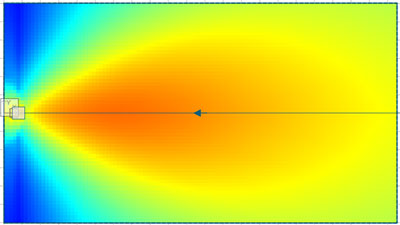 Fulcrum Acoustic's coaxial transducers and horns can be rotated, thereby allowing coverage to be tailored to an application's requirements. Now the rotated versions of Fulcrum's GX1226, GX1265, and GX1295 are available for download in bundled ZIP files on the support page of Fulcrum Acoustic's website.
Ease Focus 3 is an acoustic design program meant to help system designers put together a comprehensive model of a sound system with ideal loudspeaker placement and aiming. Ease Focus 3 is free to users.
'Adding the GLL files for rotated GX12 products will increase flexibility when designing Fulcrum Acoustic-based systems in Ease,' says Rich Frembes, Product Developer at Fulcrum Acoustic. 'I'm a frequent user of Ease Focus 3 myself and it's very useful to have so many Fulcrum Acoustic product files available to use with the program.'
More: www.fulcrum-acoustic.com