Lynx Pro Audio will launch its LX-V12 line array at Pro Light & Sound in Frankfurt.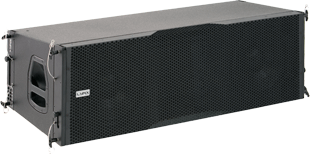 The new cabinet uses two 12-inch LF drivers, four 6.5-inch MF transducers and two 1.4-inch HF compression drivers with individual wave guides. It includes 4kW of class-D amplification with PFC (Power Factor Correction) and is capable of delivering 143dB peak SPL.
Each cabinet has its own DSP integrated with equalisation, filtering, alignment and dual RMS and peak compression. Also onboard is the company's inclinometer, a feature that means the box automatically knows at which angle it is tilted and uses this information to adjust for long-, medium- or short-throw sound dispersion. The cabinet also offers Ethercon connectivity for live monitoring.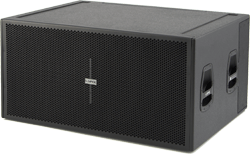 A new cardioid sub-bass has also been designed to accompany the LX-V12. The LX-318HC uses three 18-inch woofers (two front/one rear facing), is also DSP controlled with 4.2kW class-D amplification and PFC, and delivers 145dB peak.
'We have been working on these two cabinets for a few years now and were determined to release something very special,' Jesus Fuentes, Lynx Pro Audio Product Manager says. 'I am very excited because these are the biggest cabinets we have released to date and will enable our product to be used in larger events.'
A selection of rigging and accesories are available, as is the company's Rainbow prediction software.
More: www.lynxproaudio.com