Clair Brothers has announced the C10-TrueFit, the company's latest double 10-inch format midsize line array and claiming an 'industry first in integration optimisation'. Clair TrueFit waveguides are singularly configured, continuously variable waveguides designed-to-order for venues seeking custom audio system design.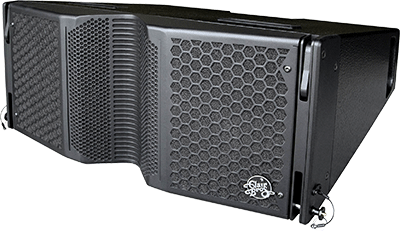 The TrueFit system aims to reduce misdirected sound energy and effectively extend the stereo image over a greater audience area. Fewer lateral reflections create greater focus and better intelligibility. System tuning is faster and easier since the acoustical problem of geometric divergence shading is already solved with the TrueFit 3D acoustical solution.
The C10, like the C12 and C8 (the 8-inch speaker in the C-Series), also features a new transducer technology that offers benefits weight reduction and amplifier channel requirements. These benefits come without technical trade-offs, and enhance the line array's beam-steering in the vertical plane through FIR processing. The C10, a double 10-inch format line array, offers the benefit that it can be ordered with a variety of horizontal waveguide patterns (as can C8 and C12). Standard C10 factory waveguide is 100° H x 15° V, but a range of horizontal waveguides between 70° and 120° (in 10° increments) are also available.
More: www.clairbrothers.com