Previewed last year, the production-version of the Alcons Audio LR24 pro-ribbon line array system will be shown at this year's Pro Light & Sound. The new system marks an important advance for the company in the concert touring and large-scale installation market.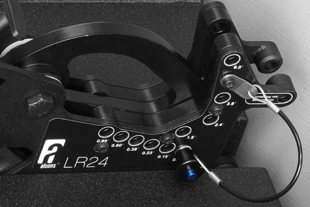 Designed to deliver the same SPL as equivalent products in the mid-size line array category but with 15dB lower distortion, the LR24 system uses the company's pro-ribbon technology and is being claimed to represent a new benchmark in terms of SPL, projection control and sound quality.
Also on show will be the BQ211 high -output subwoofer system based on the all carbon-coned 21-inch woofer. Featuring a Neodymium transducer, it is designed to offer prolonged high-SPL performance from a relatively small footprint. Now shipping, initial comparison tests performed by clients confirme the enormous output capabilities of this low frequency system.
More: www.alconsaudio.com