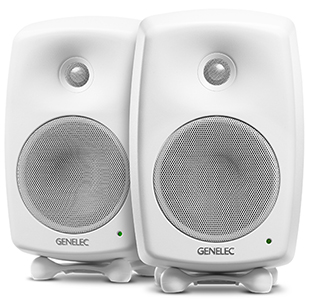 Genelec has upgraded six of its most popular loudspeaker monitors, making them more powerful and enhancing their 'green' credentials.
These upgrades claim 'a new level of performance' for the professional 8020 and 8030, the G Two and G Three, and the powerful but discreet 4020 and 4030 installation speakers. The adoption of class-D amplification simultaneously delivers increased SPL and a reduction in power consumption across all of the models. Equally, thanks to the use of a new SMPS power supply, all models will be significantly lower weight making them more readily portable.
In addition, new dip switch controls will give more flexibility for fine-tuning and optimisation, and additional improvements have been made to each individual model.