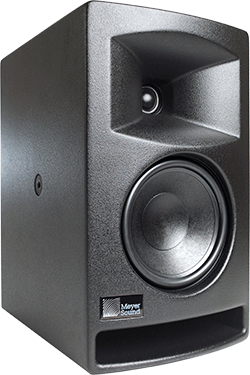 Meyer Sound has announced Amie studio monitor loudspeaker, targeting film, broadcast and gaming postproduction.
The first studio monitor from the company in more than two decades, Amie was developed to meet the needs of Skywalker Sound in critical production where accurate translation to larger systems is imperative.
Designed as a linear system to reproduce every sonic element with accuracy and consistency, Amie brings the translation of Meyer Sound's Acheron screen channel line to studio monitoring. It features an innovative waveguide design that offers exceptionally uniform coverage and precision imaging, and offers extremely flat frequency and phase response and low distortion.
'Amie brings an incredibly smooth response across the spectrum,' says Leslie Shatz, Wildfire Post Studios sound designer and re-recording mixer who has worked with a beta version of Amie. 'It is very accurate for dialogue EQ evaluation in postproduction and despite its low weight, it can handle as much power as I need even when monitoring very loud sequences. And most importantly, its translation is spot-on when I listen to my work in larger mix theatres including the Meyer Sound-equipped Wildfire South Stage.'
Amie will begin shipping in Q3 2015.

More: www.meyersound.com