JBL Professional has released MSC1 Control Center Software for Macintosh.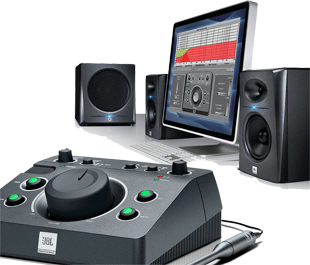 Allowing Mac users to take advantage of the MSC1 Monitor System Controller's speaker tuning and software-controlled features, the software provides features found in the monitor section of professional mixing consoles including: input source selectors, a large volume control, and the ability to listen to two sets of speakers plus a connected subwoofer.
Control Center Software for Macintosh allows adjustment of MSC1 speaker alignment delay, EQ, and settings for a connected subwoofer. Most significantly, it gives access to the MSC1's RMC Room Mode Correction system.
It provides the ability to monitor up to three two-channel input sources, such as a mixing console, computer workstation and personal music player, while controlling the volume of the monitor system and connected headphones. The MSC allows connection of two sets of speakers and a subwoofer. The subwoofer output has its own level control and selectable crossover settings to perfectly blend a sub with the 'A' speakers. The 'B' speaker outputs allow connection of a second set of studio monitors.
RMC Room Mode Correction Technology that measures the room and automatically tunes the speakers for more accurate low-frequency response at the mix position. RMC calibration is carried out using a supplied microphone and MSC1 Control Center Software.
MSC1 Control Center Software runs on any Power PC or Intel Macintosh computer with Tiger, Leopard, or Snow Leopard operating system (OSX 10.4.1.1 or greater.)
More: www.jblpro.com/msc1