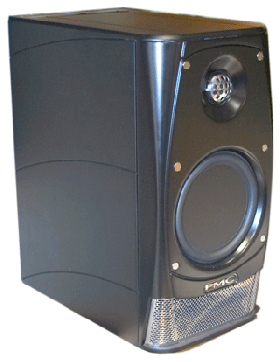 The PMC AML2 Active Reference Monitor adds EQ tilt, an enhanced power supply and a revised cabinet structure with additional internal damping to the established AML Series design.
'A dual-driver layout with a low crossover frequency of 1.4kHz enables the AML2 to deliver astoundingly accurate playback for music and speech,' says Maurice Patist, PMC President of Sales & Marketing.
Key design features include a PMC 6.5-inch/16.5cm flat piston woofer constructed from a carbon-fibre/Nomex honeycomb that allows large, controlled linear excursion, and which gives a linear response down to 33Hz. The 1.3-inch/34mm soft-dome tweeter with acoustic lens provides a wide, stable image. The amplifier's analogue circuit design is licensed from leading audiophile power amplifier manufacturer from Bryston.
More: www.pmc-speakers.com