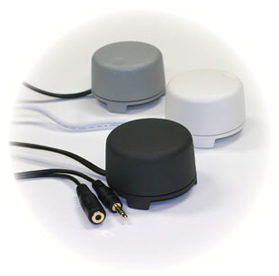 To be released at the forthcoming IBC, Genelec's 9000A provides convenient level control for all of the company's monitors/loudspeakers. Visually designed to appear as a miniature version of Genelec's 5040A Active Subwoofer, the volume control input and output have 3.5-mm stereo male and female connectors to provide immediate connectivity with PCs, laptops, MP3 players and game stations.
The connecting cable on 9000A is Y-shape, and splits into two 1m cables – one for audio input, one for audio output. A converter cable will be required when used with audio equipment with RCA/XLR outputs. Suitable cables can be obtained from authorised Genelec dealers.
The 9000A is available in black, silver and white.
More: www.genelec.com