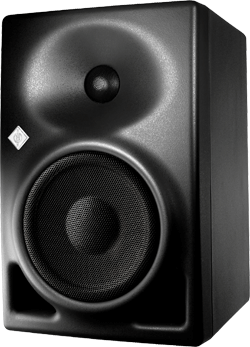 Designed for use as a close-field monitor or as a rear loudspeaker in larger multichannel systems, the Neumann KH 120 is intended for use in tracking, mixing and mastering in music, broadcast, project and postproduction studio applications.
The model features a Mathematically Modelled Dispersion (MMD) waveguide, flexible acoustic controls, analogue class-AB amplifiers, various input formats and an extensive mounting hardware range.
A subwoofer, such as the Neumann KH 810 can be added to extend the low-frequency response down to 18Hz and to increase the overall maximum output level of a system.
More: www.neumann-kh-line.com