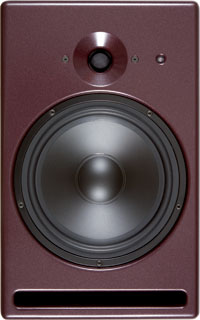 Swiss loudspeaker manufacturer PSI Audio has unveiled the A21-M v3 active reference monitor at the recent AES show in London.
The two-way A21-M v3 builds on the success of the existing A21-M, and is a more powerful and efficient design producing less wasted energy. Thanks to the inclusion of a new-generation class-G amplifier inspired by the one used in PSI's existing A215-M, the new A21-M v3 features an enhanced (38Hz to 20kHz) frequency response, improved thermal efficiency and power yield (an extra 20W), and a higher maximum continuous SPL of 108dB. The monitor otherwise offers all the features of the A21-M.
Users of the older version of the monitor can upgrade to the new specification. The upgrade can be carried out quickly and affordably by a PSI dealer, including eMerging in London.
A full data sheet for the new product may be found at www.psiaudio.com/downloads/Active_Studio_Monitors/docs/psi_A21_M_techdata.pdf