The new PreSonus Eris Sub8 subwoofer is designed to bring sub-lows to any set of small monitor speakers, gaming rig or home theatre set-up, but especially designed to complement the voicing and frequency response of PreSonus' own Eris-series media reference monitors – including the Eris E3.5, E3.5 BT, E4.5 or E4.5 BT media reference monitors.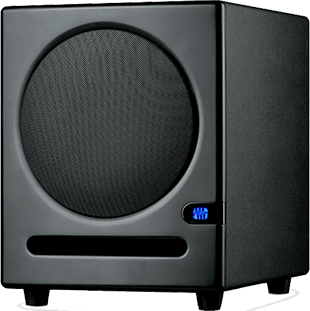 Driven by an onboard 100W class A/B amplifier, the Eris Sub8 delivers powerful, accurate low end all the way down to 30Hz – a full 50Hz below the company's Eris E3.5s. It naturally extends the reach of Eris E3.5 or E4.5 monitors in a manner appropriate to smaller rooms, where these monitors excel.
Eris Sub8 flexibly configures to differing mixing and listening needs, connecting to full-range monitors via quarter-inch TRS or RCA, with an input level control and a polarity invert switch. Its high-pass filter switch and variable low-pass filter/crossover control ensure the subwoofer starts working at the precise low-frequency point where full-range monitors drop off.
The PreSonus Eris Sub8 subwoofer is available now for a street price of US$199.95.