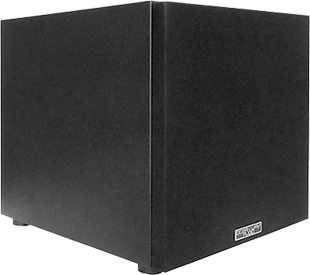 Ocean Way Audio (OWA) has announced the availability of its S10A Subwoofer.
The S10A was primarily designed as a low-frequency companion to the company's HR5 Reference Monitor, and is now available for personal music studios, project recording rooms and home theatre environments where bass is crucial. Designed by Grammy award-winning engineer/producer and studio owner/designer Allen Sides, the S10A is can companion for high-quality close-field/midfield monitoring system.
The S10A features stereo XLR input and output connectors, making it easy to integrate into any studio or listening environment. It also offers a variety of parameter adjustments including gain, LF adjust, adjustable crossover and delay, and a 12V trigger input/output for power conservation and other applications. The S10A covers the low end spectrum with a frequency range of 20Hz to 120Hz. It offers plenty of volume for typical home and project recording, with a 300W amplifier that can generate 110dB SPL.
More: www.oceanwayaudio.com